Another new Banksy has bitten the dust, this time the prayer boy.  Since the first piece was buffed, Banksy's film has been shown but it seems local officials weren't impressed enough by his visit to keep this one up.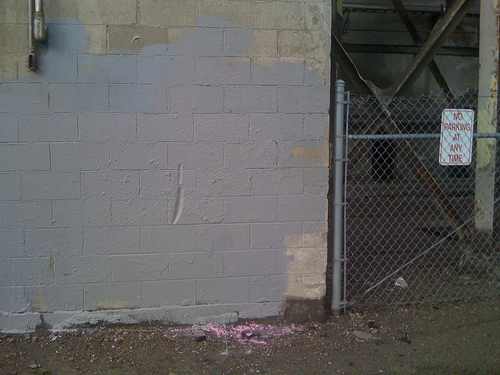 How it originally looked: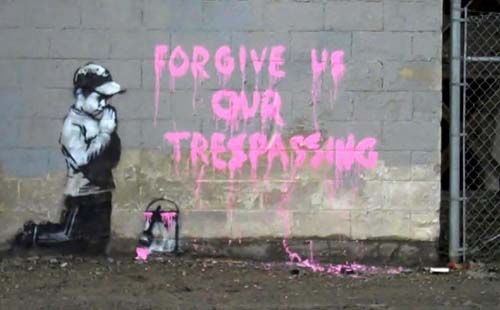 This one bore striking similarites with one 2008 piece from the artist Rene Gagnon.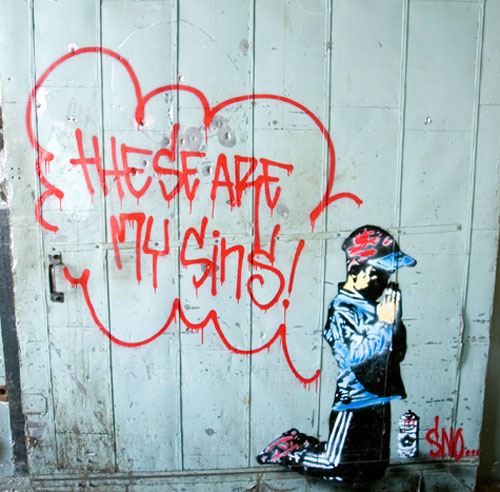 First image courtesy of grimbasement on flickr, second from here, third from Rene Gagon.