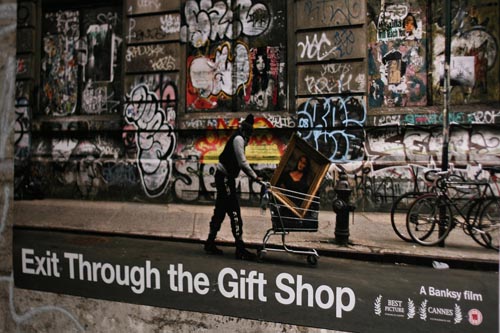 Today Banksy's film had it's press screening in Leake Street, London – location of 2008's Cans Festival.  Banksy constructed a temporary cinema in a tunnel, minutes away from Waterloo in central London for the sole purposes of showing the film.  Leicester Square this wasn't.  From Esquire:
The cinema, nicknamed "The Lambeth Palace" and sold as "London's darkest and dirtiest new cinema" (with an exception made for "Cineworld Edmonton"), is a 150-seater auditorium at the end of a series of gloomy bare-brick caverns, in which typical Banksy interventions have been placed: a cardboard Queen and Prince Phillip opening ceremonial velvet curtains to reveal a spray-painted Anarchy "A", a bonfire of Old Master paintings going up in fabric flames, hamster cages of animatronic hot dogs, and a bar in the form of a grungy ice cream van.
Inside the venue were several Banksy installations, including a few old friends from the Bristol Museum show this summer, as well as new pieces that had never previously been seen.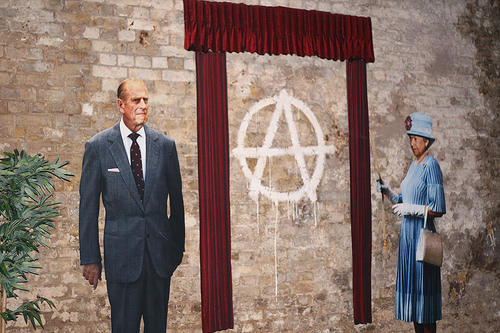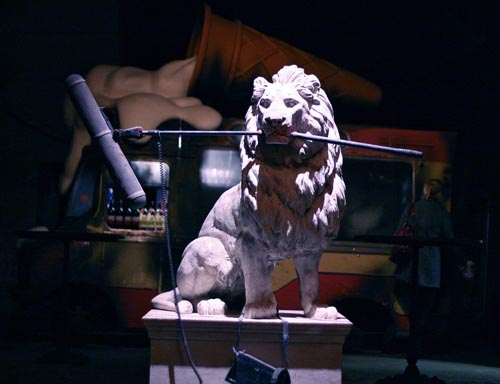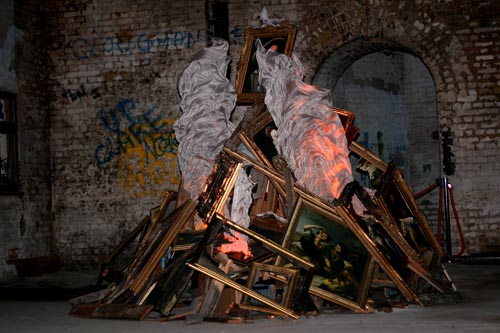 The typically Banksy red carpet treatment given to the path leading up to the venue: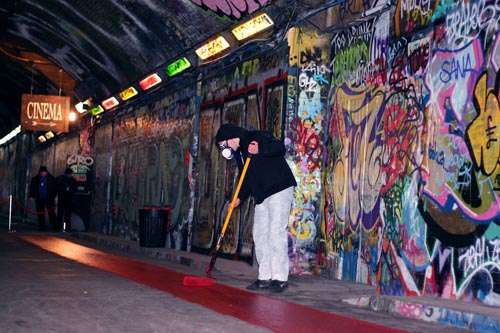 All photos courtesy of Rodrico on flickr.
Exit Through The Gift Shop will be shown twice a day at the Lambeth Palace (Banksy's new found cinema), Leake Street SE1 from now until 4th March.
UPDATE (23.02.10): Buy tickets from the Leake Street showing of Banksy's film from his site here
UPDATE 2 (23.02.10): Tickets now sold out.
UPDATE 3:  Official photos of the venue have since been added to Banksy's site: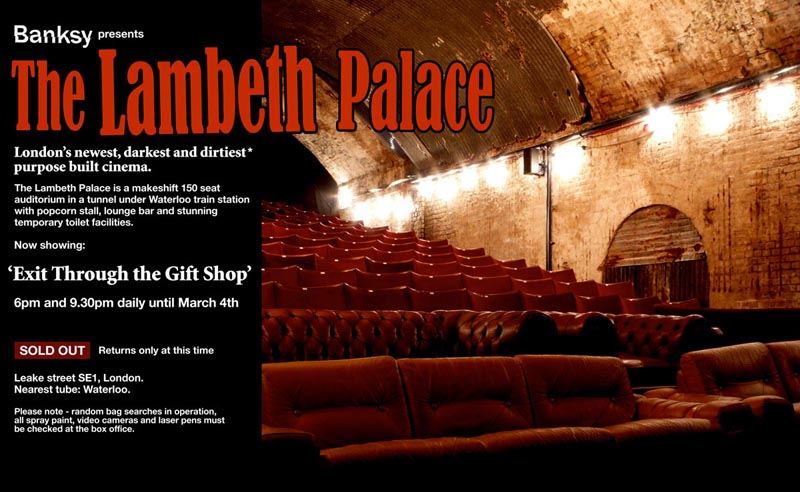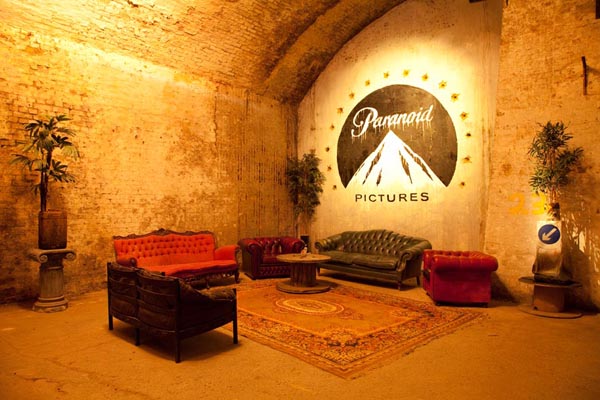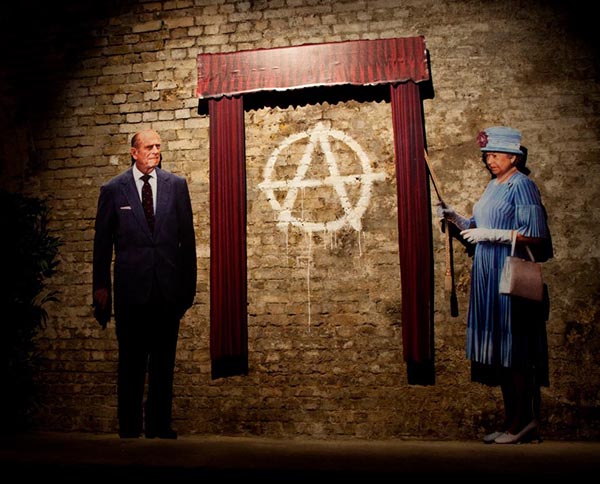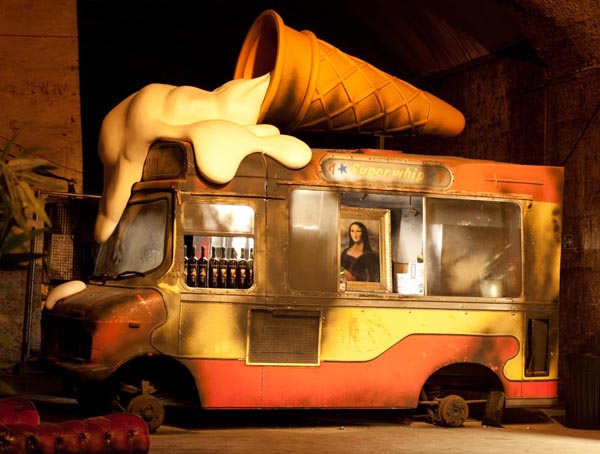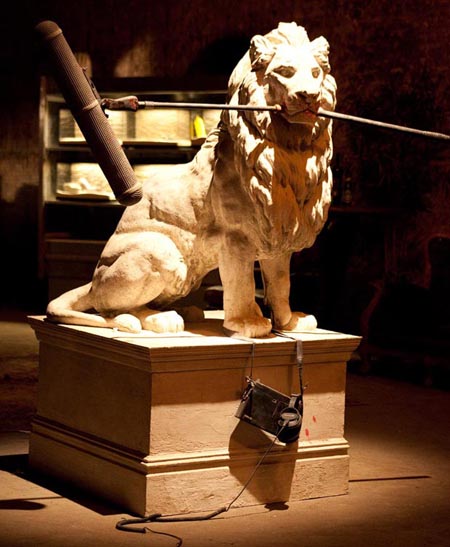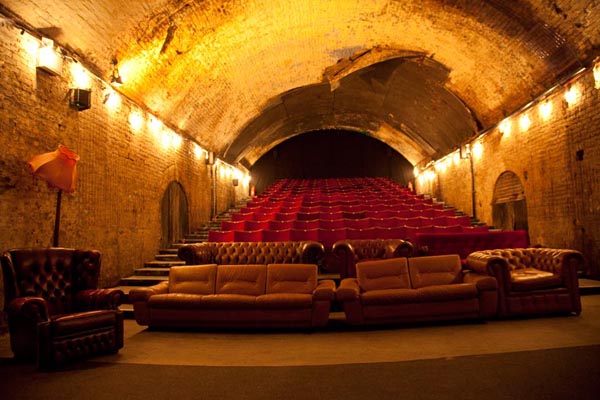 Exit Through the Gift Shop opens at cinema's nationwide at cinema's from 5th March.