Just got news that Banksy's film has finally secured distribution in the US.
From deadline:
It has been acquired for distribution, sort of, by Producers Distribution Agency, which is run by Cinetic Media's John Sloss.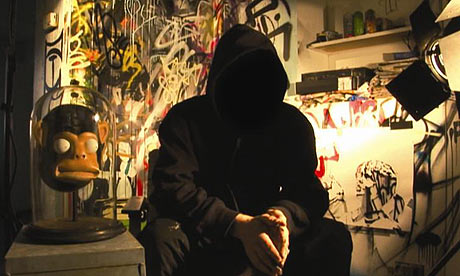 The film will debut in New York, L.A, and San Francisco on April 16th, and this will be followed up by showings in other US cities, the dates for which will be announced soon.
Can we expect to see new Banksy street appearances as part of a promotional drive in the US for the film over the next few weeks?  Stranger things have happened.
Via vandalog.
UPDATE 29th March:
The US promotional poster for the film has surfaced.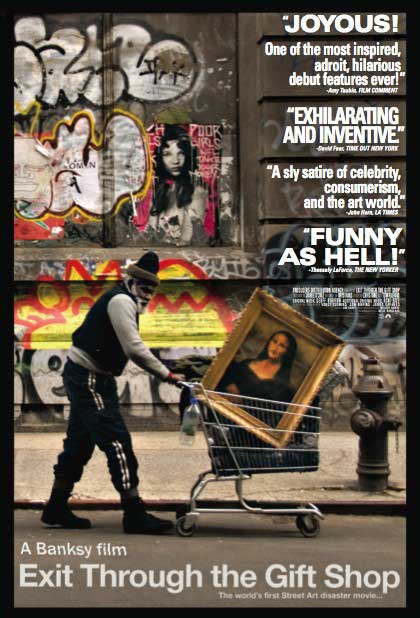 Image via Wooster Collective.