Actual Banksy news follows in the next update, but for the purposes of a complete record, the Robbo "beef" continues…
Not content with reworking all of the Camden Banksys (Parts 1 & 2 and Parts 3 & 4),  Team Robbo continue to vandalise vandalism.  This time one of the very few Banksy placard rats still remaining on the streets of London took a hit, this particular rat is along Farringdon Road.   Vandalog on Twitter picked up on this, and later blogged about it here.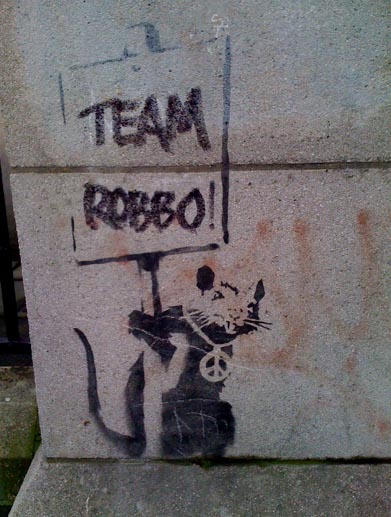 Image by kosmograd.
Next up on the hitlist was the Charles Manson Banksy in Archway, London.  You might remember this one originally looked like this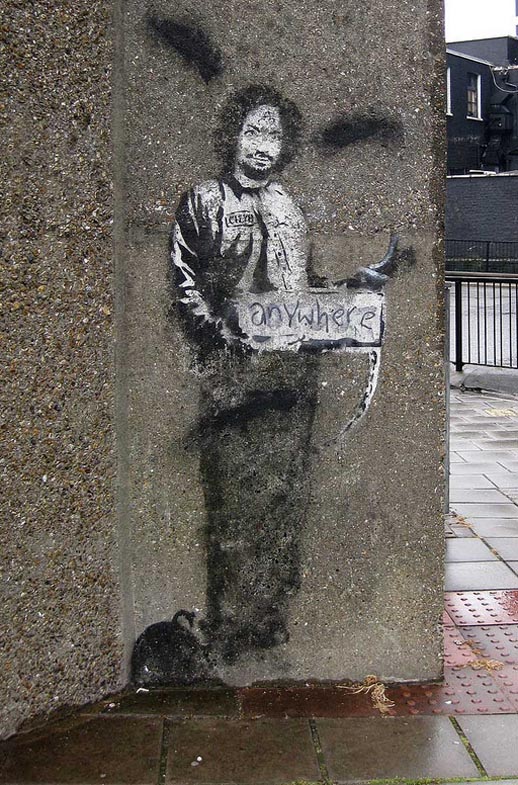 Image by wrecksandrelics.
With some Robbo additions, it looks like this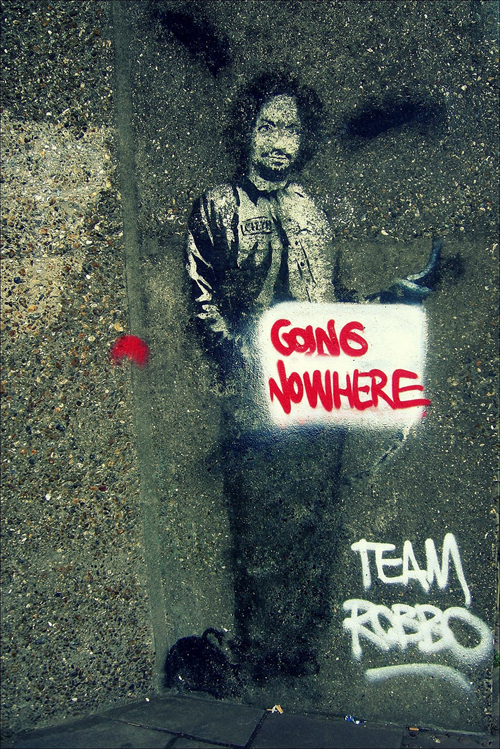 Image by Herschell Hershey.

.
And the latest original Banksy to be reworked is yet another placard rat – documented in its original form here.

Image by ro_jo_sul.
With a few original street Banksys still intact dotted across London, it wouldn't be a huge leap to assume they'll be getting the Team Robbo treatment in due course too.
What do you think about Team Robbo continuing to rework these Banksys?  Approve?  Would rather these pieces had been left?  Utterly bored by the whole thing?  Feel free to share your thoughts in the comments field below.