Two pieces have just popped up in San Francisco which certainly bear one or two Banksy hallmarks.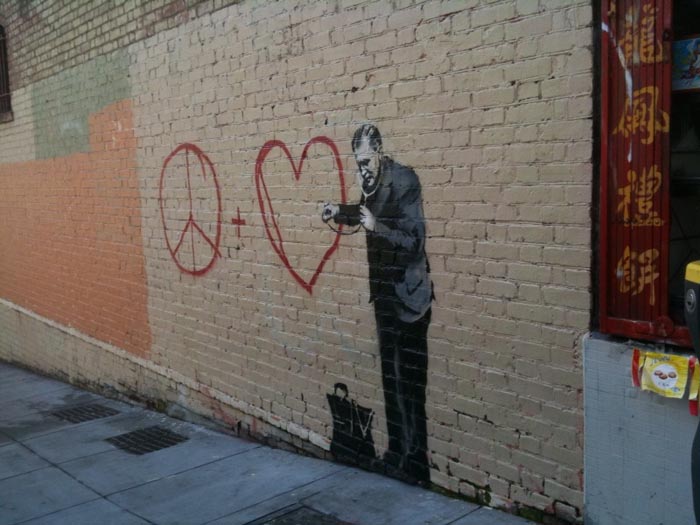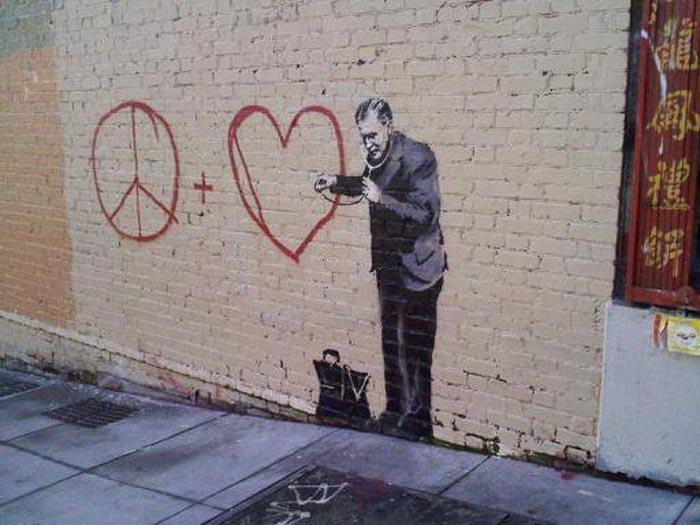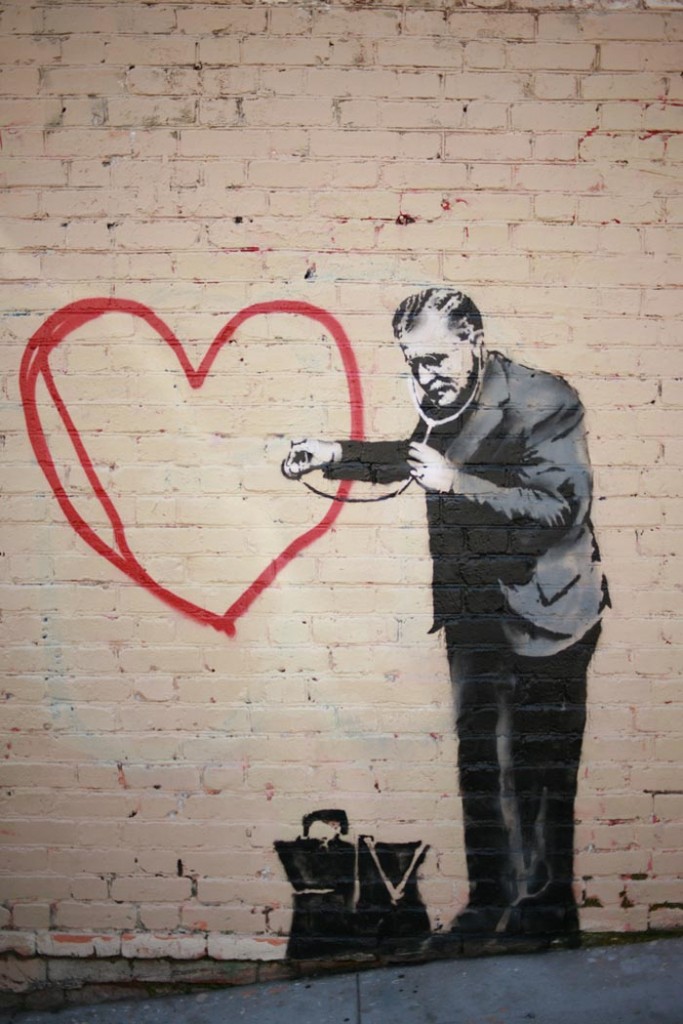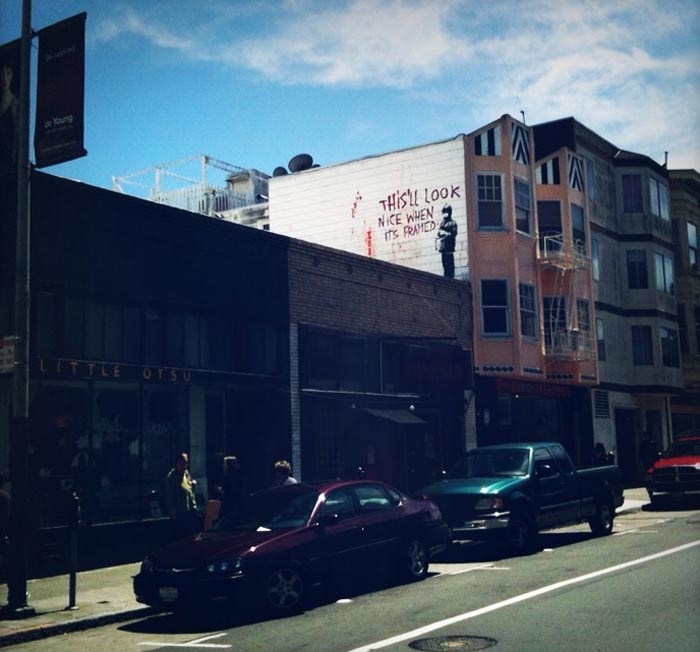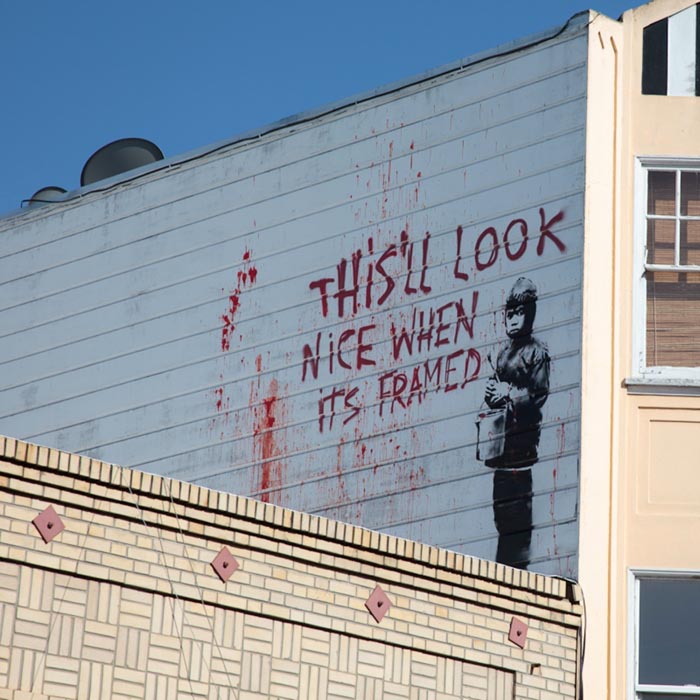 Image credits: first photo by Call Me Wheeze, second by caughtyouhoney, third by cattzmeow, fourth by cominginfifth, fifth by 2couldrons.
The first piece is located in China Town, San Francisco, while the second is in the Mission district, SF.
UPDATE:
A total of 6 new pieces have now appeared in San Francisco. The next two are here, an all new Banksy rat is here and finally a Banksy bird is featured here.