Syndney Morning Herald reports that one of the few remaining Australian Banksy originals has been buffed by city council workers.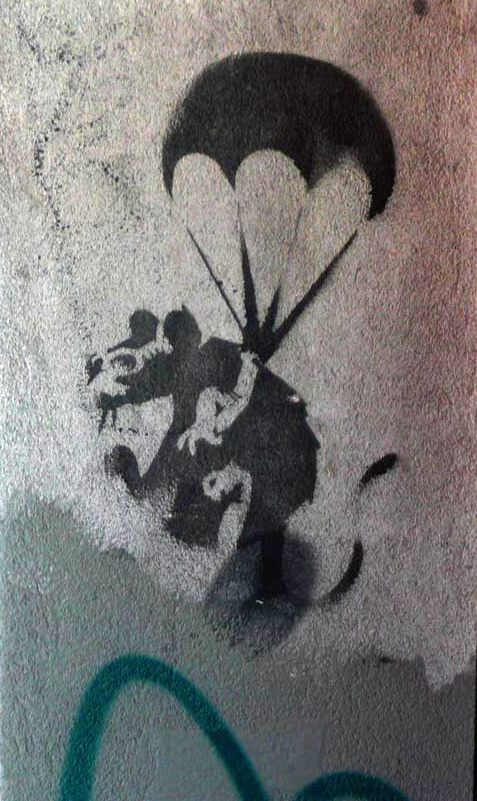 Banksy Parachute rat in Melbourne.  Photo by cgs237.
My take is that no-one should lose too much sleep over this. It's unfortunate that one of the last remaining Banksy original street pieces in Melbourne has been wiped, but maybe it's more remarkable that it lasted this long.  Pieces like this were never designed to be permanent, and sometimes it's the ephemeral nature of art on the streets that is its biggest appeal.   And when City Of Melbourne CEO Kathy Alexander is proudly describing the city as otherwise being "the street art capital of Australia", you know progress has been made.