One Banksy that appeared in LA has already been removed, reports the LAist.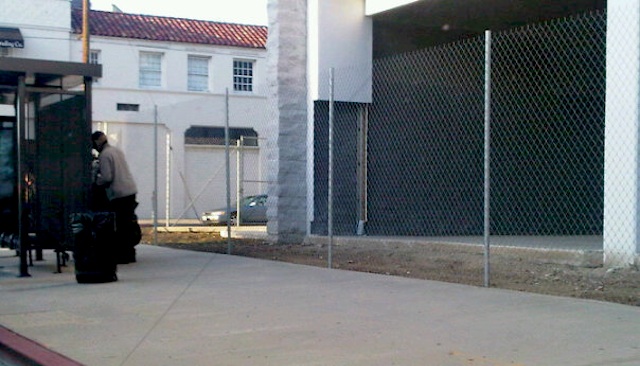 Photo credit: Wicks Walker.
In what seems like a professionally done job, it's as if the Jeff Koons referencing Banksy never existed.  Before being cut away, it was apparently under 24 hour guard, so it seems likely the building owner played a role in its removal.
It's certainly not the first time a street Banksy has been ripped from a wall, nor is likely to be the last.  But with little chance of securing Pest Control provenance, selling it via the conventional channels might prove tricky.