Each of the four Camden Banksys that originally appeared at the tail end of last year, and were subsequently reworked by Team Robbo, have now had all traces of any Robbo involvement wiped clean.
We're now at the stage that each of these four pieces has had three different incarnations, and each time a very different message has been conveyed.  First of all, the top hat rat has had all references to the reworks removed, and now much more closely resembles how it originally looked.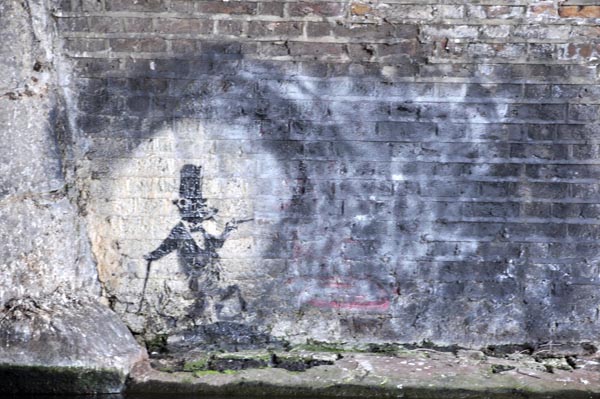 You might be wondering what on earth the image below has to do with anything?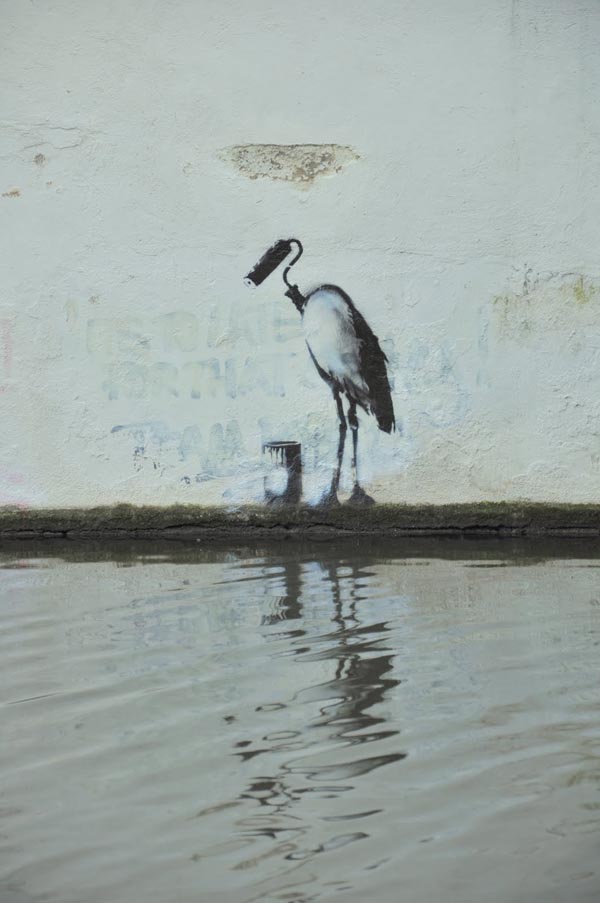 It's where Banksy's original "I don't believe in global warming" piece that was reworked by Team Robbo to read "I don't believe in war" once stood.
Next up, the fishing boy, which in its original form depicted a Banksy tag being fished out of the water, before being altered by Team Robbo, now has all signs of any tampering removed – a "no fishing" sign replaces one bearing the words "Street Cred".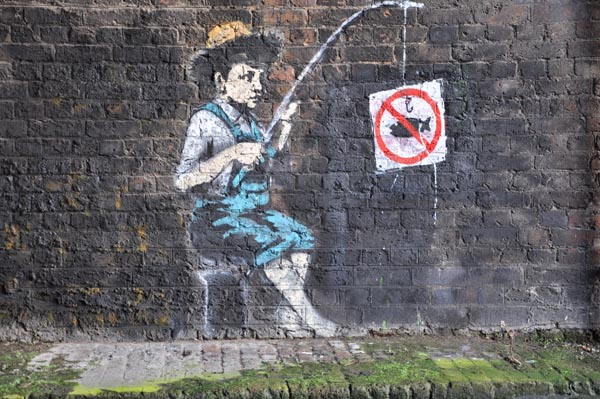 Finally, and most provocatively of all, remember this?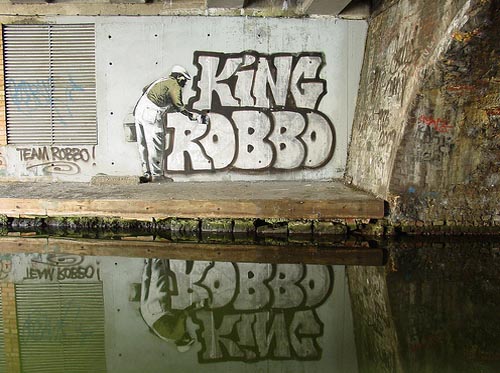 It now looks like this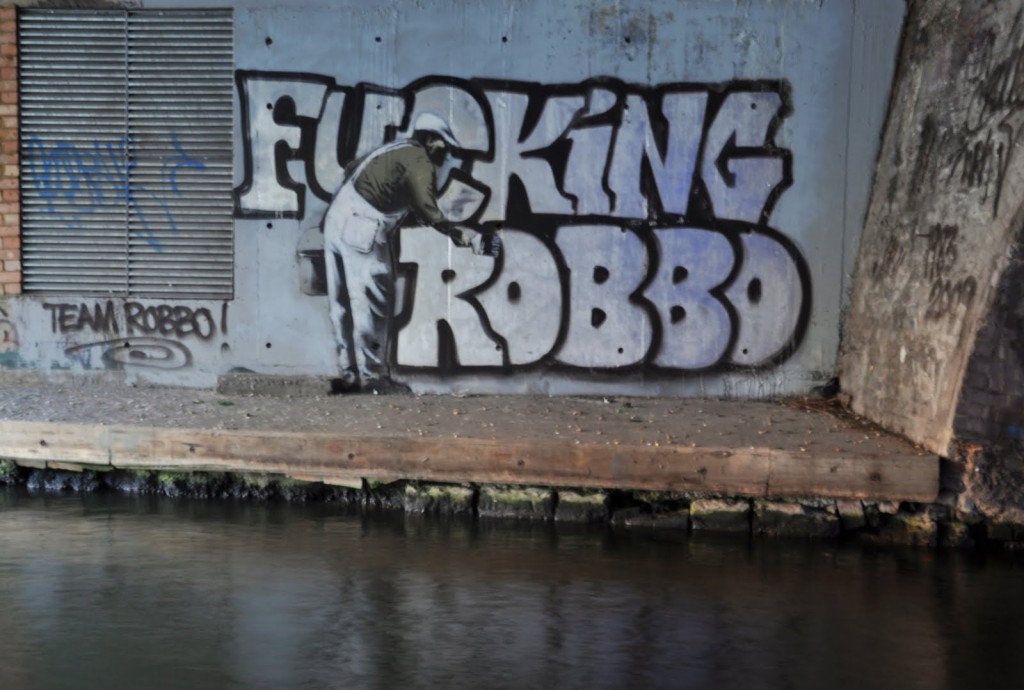 All photos courtesy of nolions/graffoto.
Many are left speculating if it was Banksy himself behind this latest round of changes. In these eyes it seems very possible  – it would be an awful lot of effort, not to mention treading on certain toes unnecessarily if it were anyone other than Banksy.  The execution of this latest round of reworks is strong, even if they might lack the finesse of some of Banksy's better known pieces.  And the boy seen to be disobeying the no fishing  sign?   Parallels with No Ball Games are clear cut.  As ever though, until there's official confirmation, which is unlikely to be too forthcoming for these, nothing's certain.
Either way, Team Robbo are unlikely to be over the moon about these  – particularly the last image, so I don't expect this will be the last we'll hear in relation to this ongoing saga.
In addition to these Camden Banksys, the Charles Manson Banksy (one of the longest lasting original street Banksys of its scale still surviving today in London), and subject to its own rework, has had its slate wiped clean too.
For previous Robbo related shenanigans, parts one and two are here, the next two reworks are here, and the latest Robbo'd Banksys were blogged here.