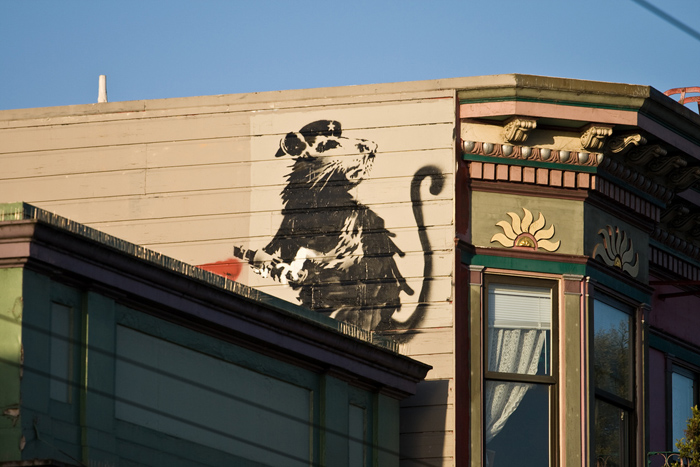 This rat is located in Haight Street, SF. Photo was sent to us by ecov.
That now makes a total of five all new Banksy pieces in San Francisco from the past couple of days – for the first two check here, and the previous two are here.
UPDATE:
Here's the view from the other side of the building.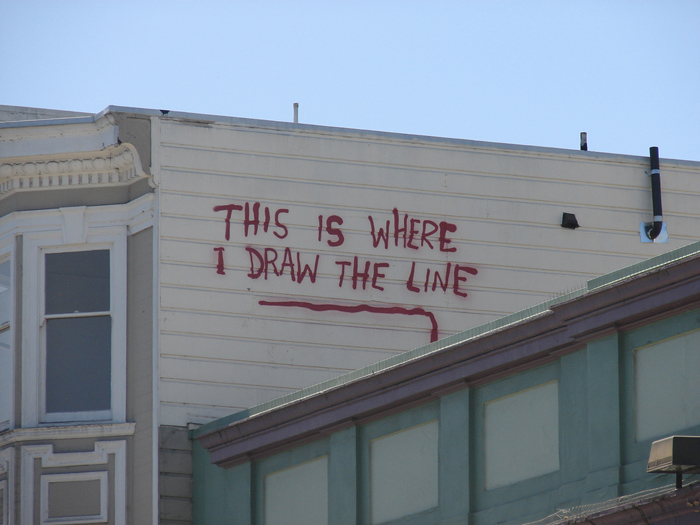 Photo from saucemeisterq.