The other Alcatraz rat wasn't alone it seems.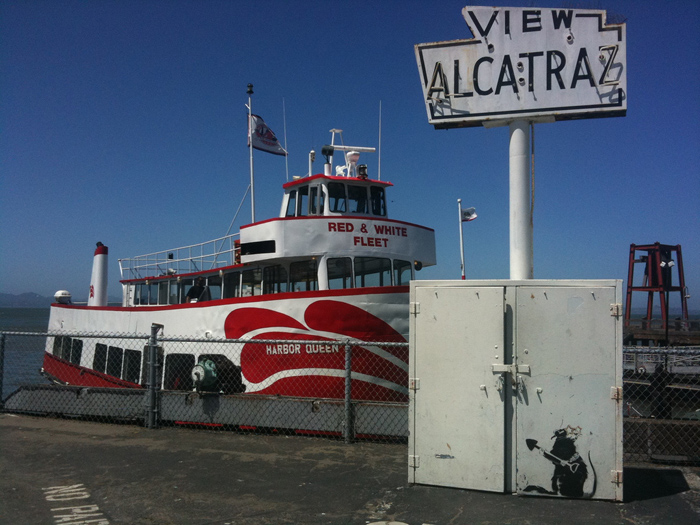 Closeup: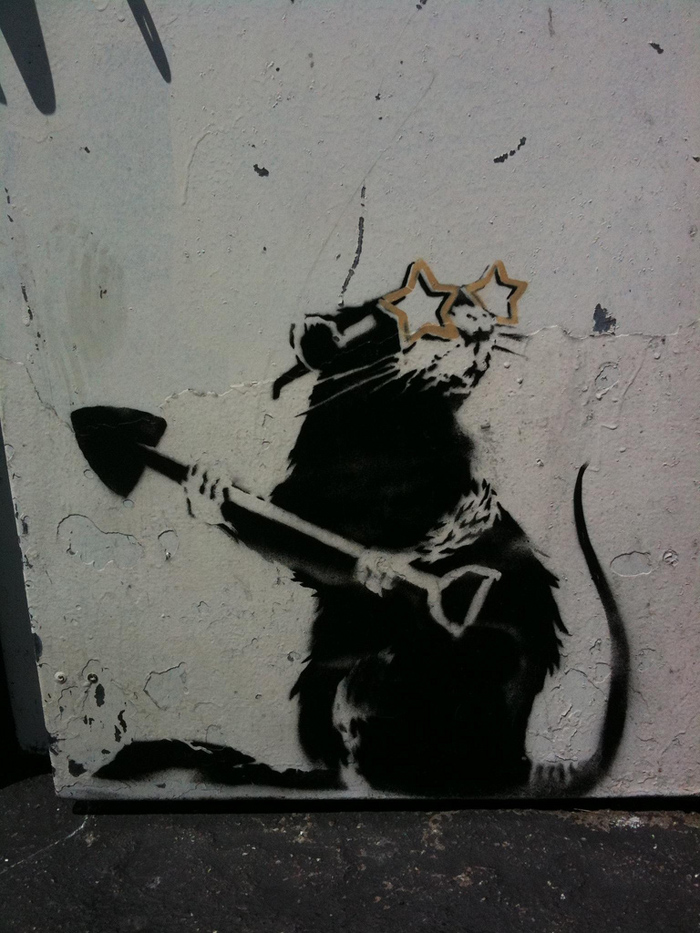 This rat was spotted by nimobimo on Flickr, who adds: "Found this randomly while walking around Fisherman's Wharf. Had to double-take when I saw the distinctive Banksy rat. Seems like a couple of these have been popping up all over SF."
And then finally there's this.   A return of the long missing in action Banksy Placard Rat or an imitation?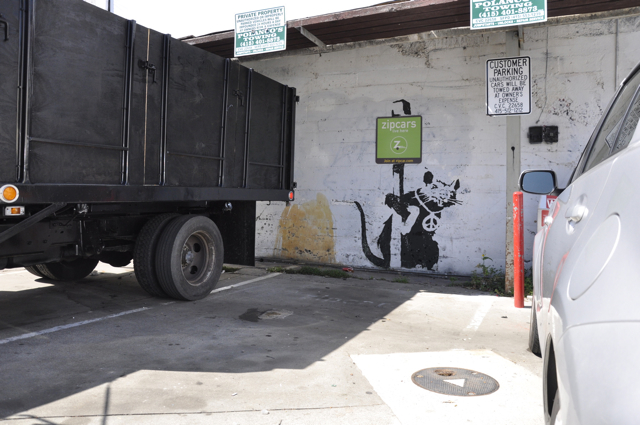 Photo by Medicine Agency.  Real or not, Warholian.com writes that this has gone already: "Banksy – 24th and Valencia in The Mission (Don't bother trying to find this one, it's been sufficently sandblasted from the wall)".
If these two rats round up Banksy's San Francisco trip, it's safe to say this has been one his most prolific periods on the streets for years in terms of sheer number of pieces – and memorable too for a welcome return of the small scale rats
Via artofthestate via Warholian.