Banksy's North American adventure continues.  Last week, a few all new street art pieces cropped up in Toronto, and since then a couple more have been spotted in Boston and New York.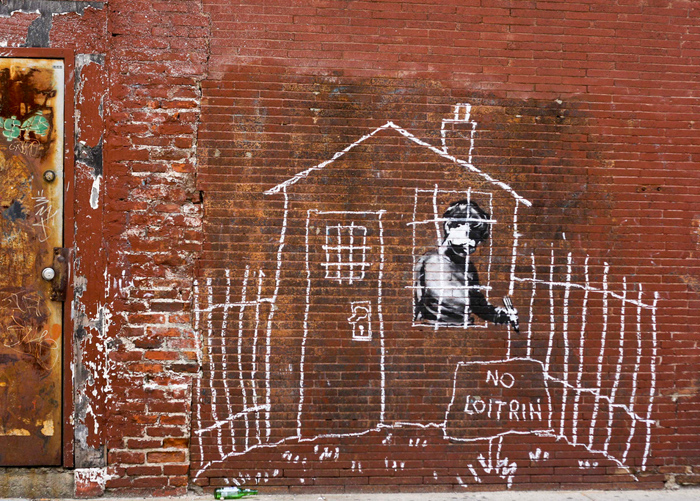 No Loitrin by Banksy. This photo is by *paul* on Flickr, who mentions that it's in the Cambridge area of Boston
Then there's this new piece.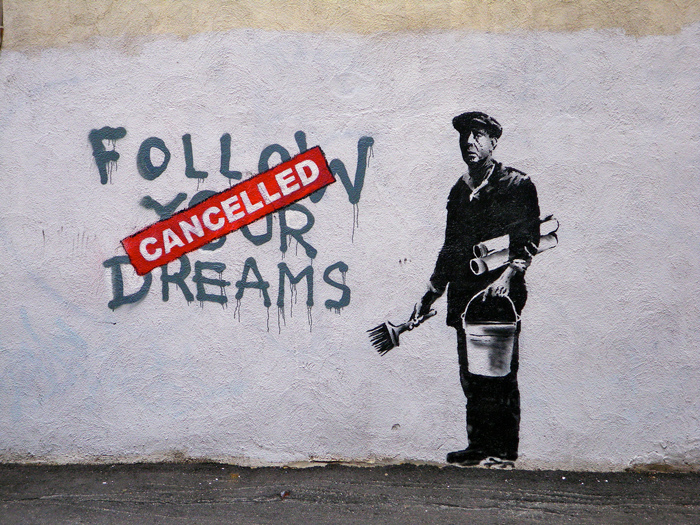 This one was captured by Steve Preston, and is reportedly in the China Town district of Boston.
Next up, a round up of Banksy's visit to New York.