Banksy's whirlwind tour accross the pond continued over the past couple of days, with him hitting up Tonronto in quite a big way.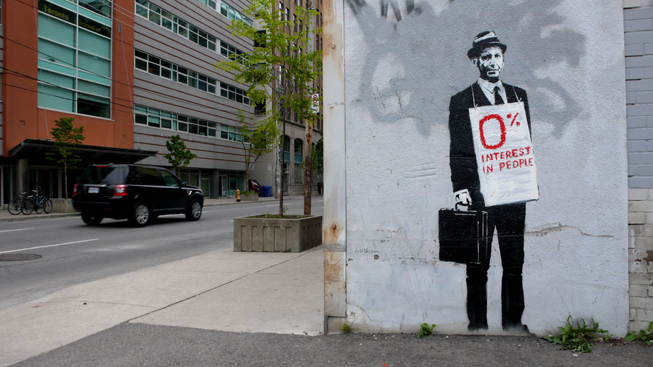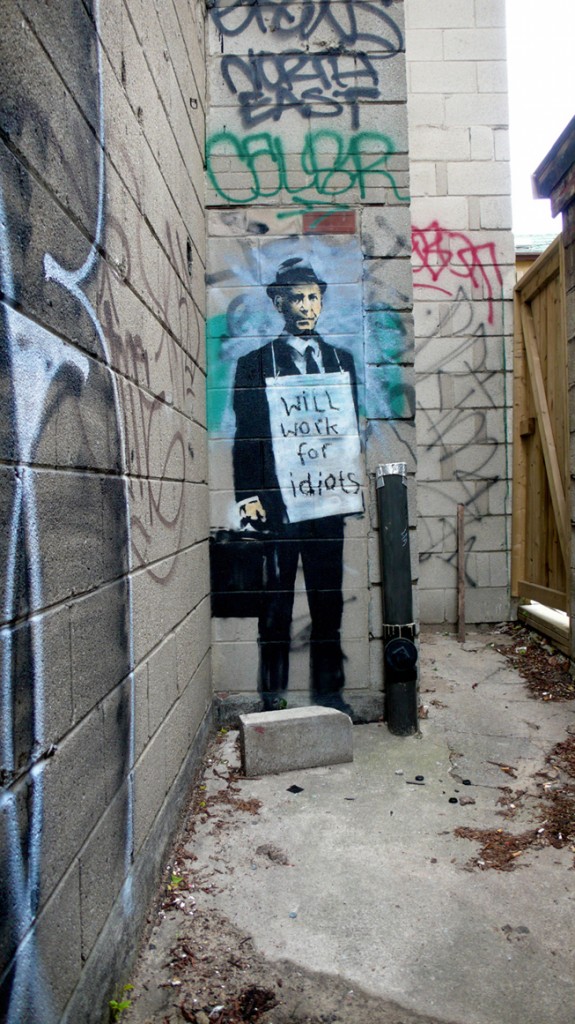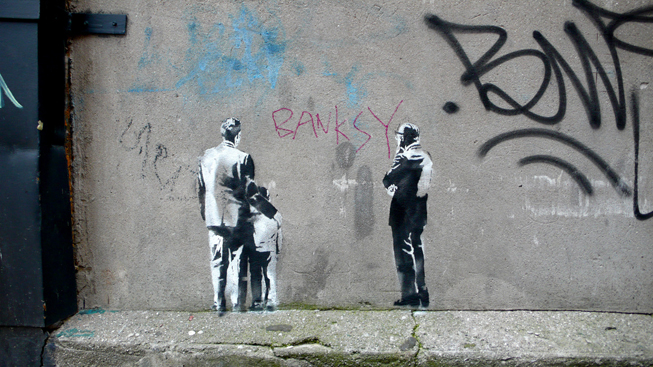 Images from the Show and Tell Gallery Blog via Vandalog.
And it seems it didn't stop there.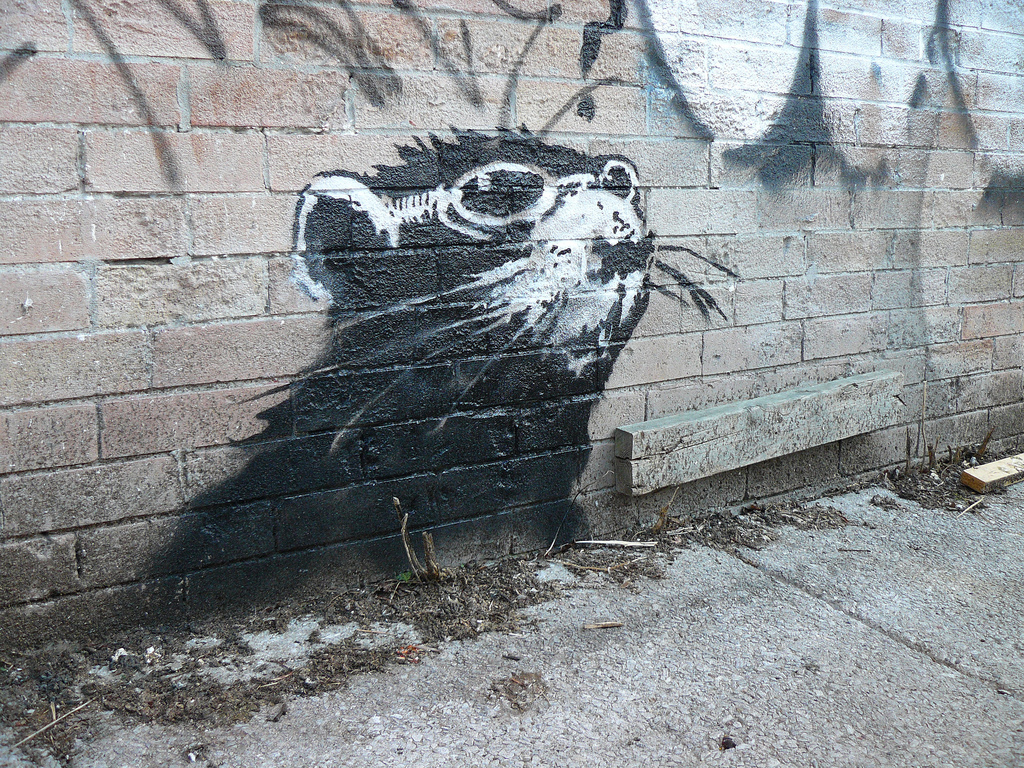 Photo by Martinho, who has a nice set of some of the Toronto Banksys here.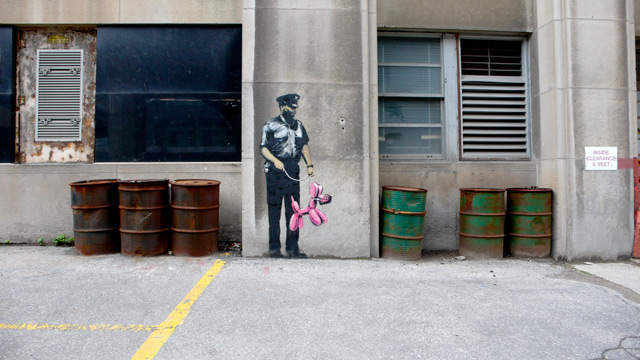 Of course this one  previously appeared, and was later removed in LA.  Image credit: Kyle Robertson.
Finally, there's two pieces from the North American stint of his road trip that hadn't otherwise been widely documented; here's Banksy in Detroit.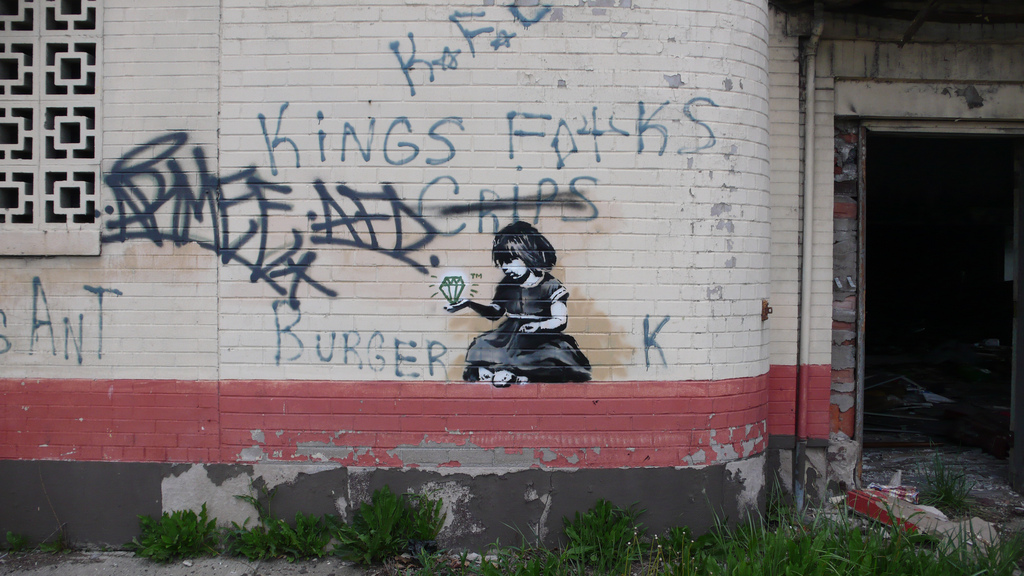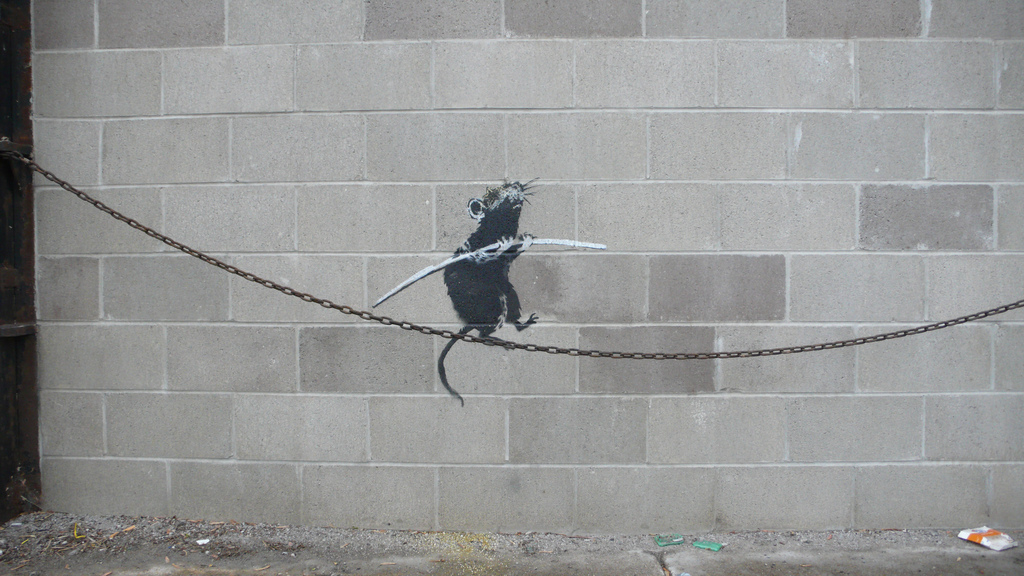 Images by Travis R. Wright.