Ouch.  Remember this?  You probably do because it only went up this weekend.  It now looks like this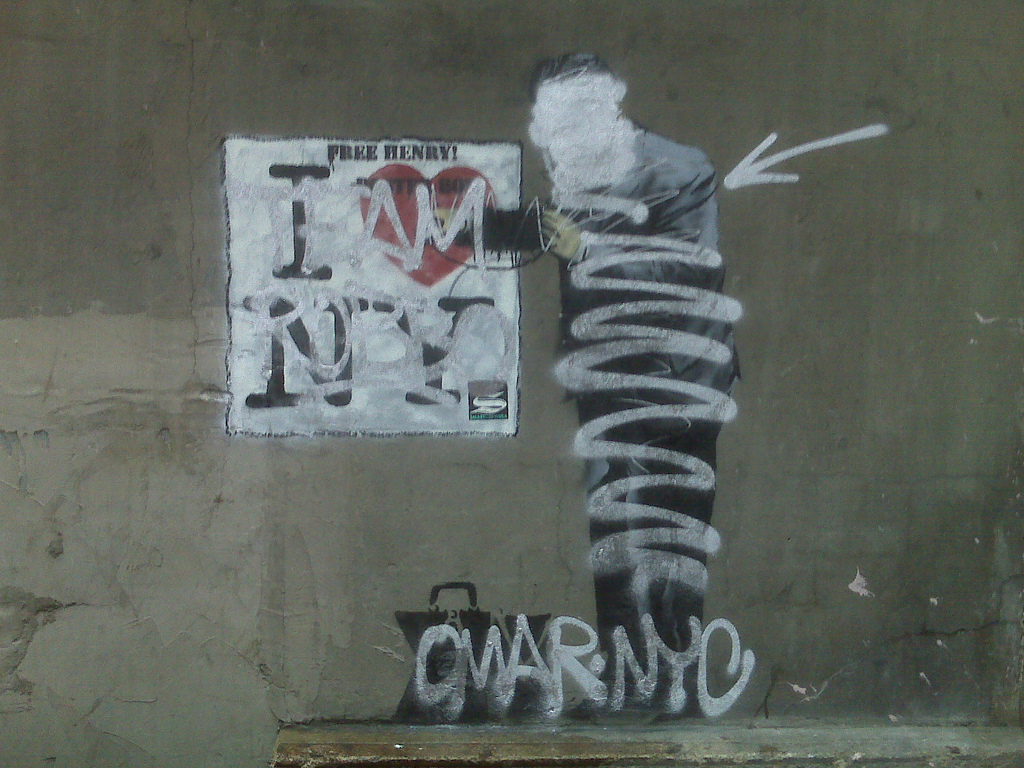 Interesting to see the "I Love NYC" part of the piece has been replaced with what seems to read the now familiar "Team Robbo", something London Banksy pieces are more than accustomed to now.  Not to mention the "Free Henry" stencil *.  But to see it all the way across the pond comes as a bit of a surprise.  Even if this particular alteration might not have been done by the original London based Team Robbo,  it seems there's still life left in this ongoing saga.
Either way, maybe this is preferable to a gallerist or profiteer capitalising on a street Banksy for personal gain, as one recent stateside piece has suffered the indignity of.
There's a little more on the state of the other recent New York Banksys on the Gothamist.
Photo credit: Aman*Duh.
* If anyone has any ideas who Henry is, and why he should be freed, feel free to enlighten us.
"Henry" refers to Henry Matyjewicz AKA Poster Boy, a New York based billboard artist who was recently sent down for 11 months for failing to appear in court relating to his "crimes", there's more on that story on the New York Post.
UPDATE 19th May: Add this one to the list too. OMAR NYC seems to be the culprit.