Banksy's homepage was updated today with official confirmation of the US pieces we've seen and have documented here over the last month, with a few additions that hadn't been spotted until now.  Starting with this.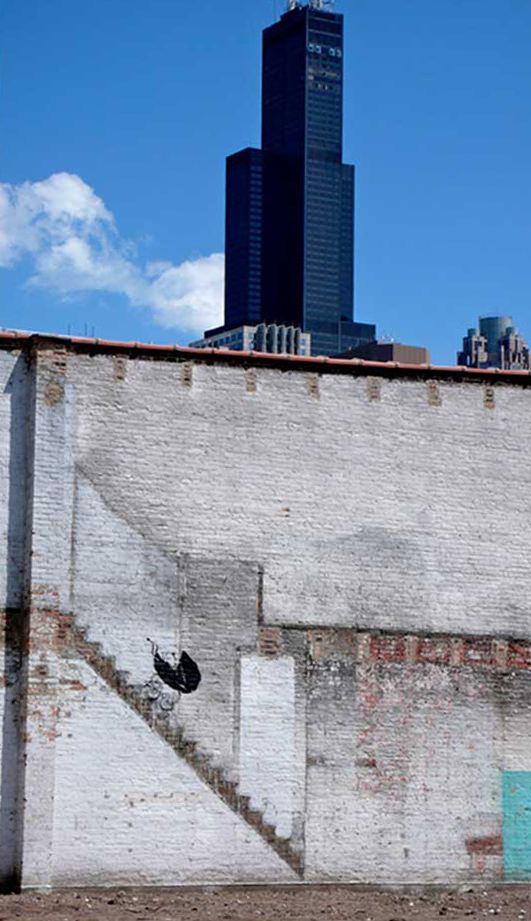 Next up there's another new piece that hadn't already been credited as by him (to be fair, with this subject matter it can't have lasted long before being buffed).  Banksy does Osama Bin Laden, here in view of the Golden Gate Bridge in San Francisco.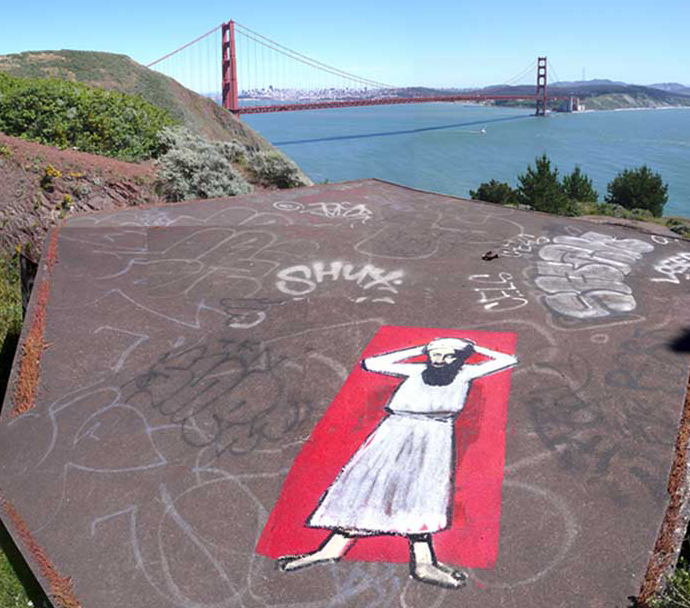 You concrete me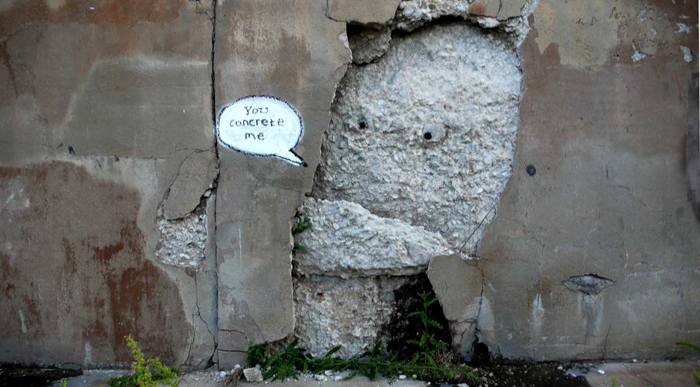 I remember when this was all trees.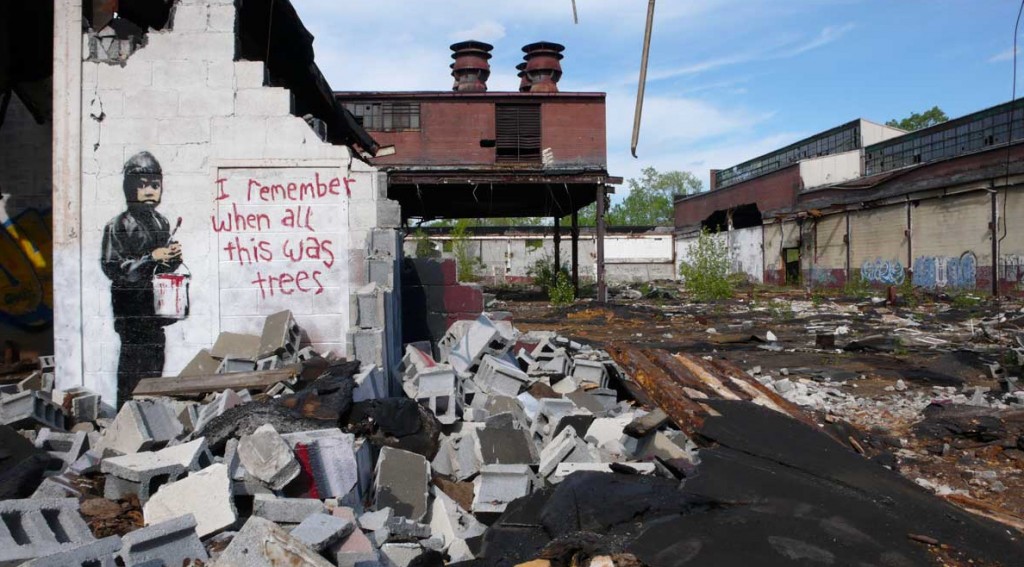 All images via banksy.co.uk.  Check the update in full here on Banksy's Outdoors page.
Hat tip to banksynews.