Banksy hasn't hit UK shores for a little while, but he still hasn't broken with tradition with an appearance at Glastonbury.   Back in 2007, he created a portable toilet sculpture as well as that police stop and search piece, along with many confirmed and unconfirmed sightings before and after.
Fast forward to 2010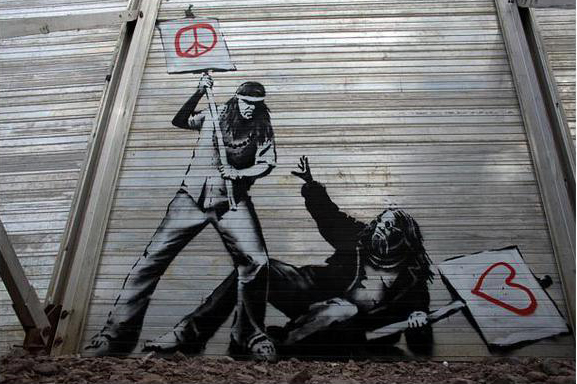 Photo via The Telegraph.
This wouldn't be the first time Banksy has used Glastonbury's fence as a canvas – and of course  Banksy has regularly used the CND symbol (notably in the print CND soldiers from 2005), with the same applying to the heart on a placard, (see the 2004 Banksy print Love Rat).   Not to mention this piece from San Francisco which incorporated both symbols.  It's more than likely him, effectively.
Here's the new Banksy in a little more detail, courtesy of the lonely villein.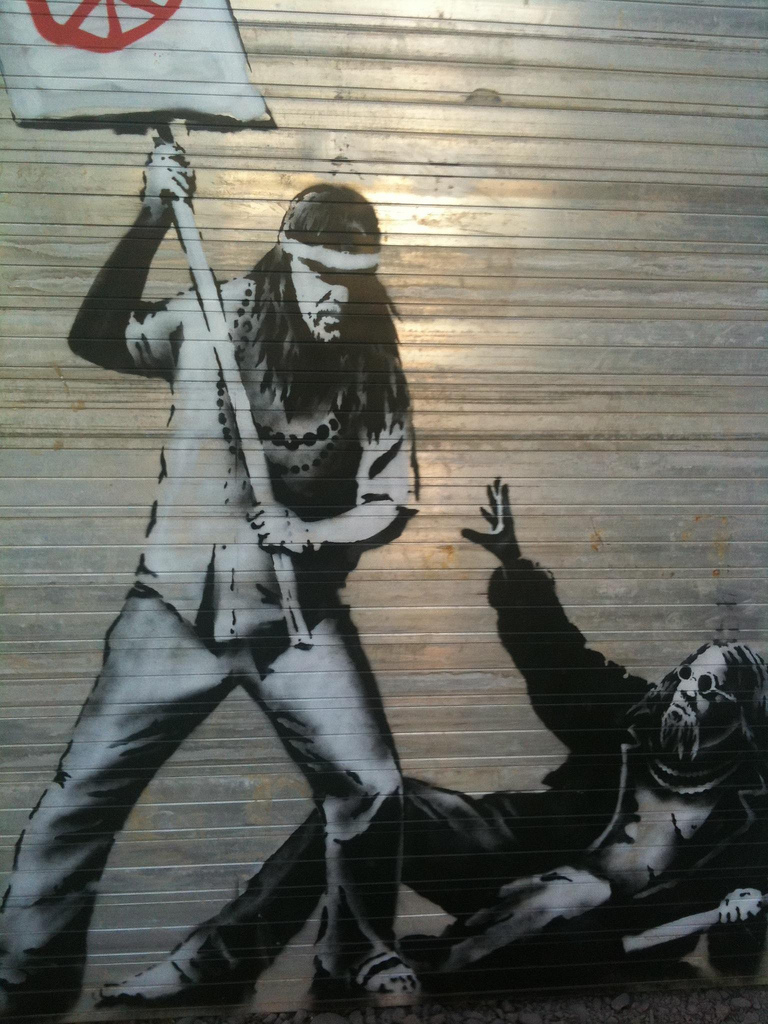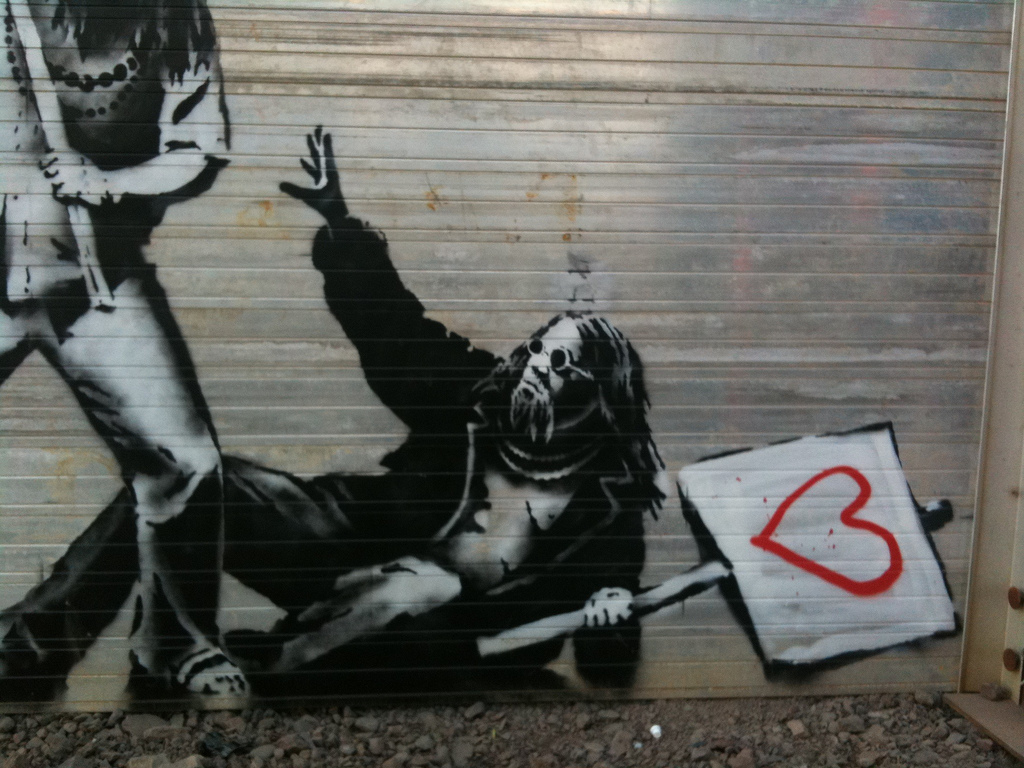 Direct photo links: photo 2 & photo 3.
So far, this is the only Banksy to have been spotted at Glastonbury 2010 – but if any others crop up we'll update this post. Spotted something yourself?  Feel free to let us know via Twitter.