By now you may well have heard that Banksy was amongst the artists who donated a piece to join the Rooftop Burner Fund to aid friend Rowdy, who lost everything when his house, including his studio, recently burnt down.
Banksy's donation came in the form of a unique version of his NOLA print, originally released in 2008, and now up for sale in the form of this special 'Fire Sale' version.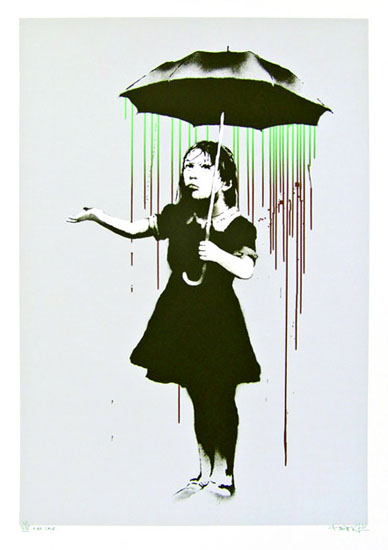 From the auction:
Unique version of this iconic print
Signed by the artist and hand marked 'Fire Sale'
4 colour screenprint
56 x 76cm
Full COA from Pest Control
This is a version of the classic and long sold out Nola print. The colourway itself is mega rare, but this is the only print that will ever have the inscription 'Fire Sale' hand written by Banksy (see picture below). Thus you're looking at a unique Banksy print!
In the words of Pest Control:
"the print is unique (in that there's only ever going to be one with this dedication) but there are a few others in this colour combination. They are all slightly different though, as the ink's look behaves differently on every print."
The green ink used behaves very fluorescent, but this is impossible to pic up on a digital camera, so it's actually even better in the flesh!
Some close ups of the print: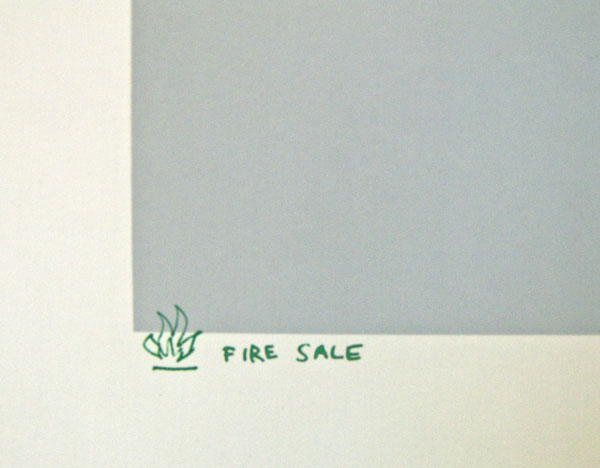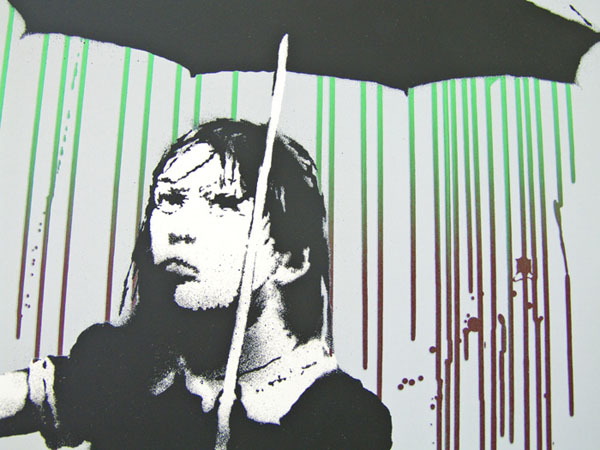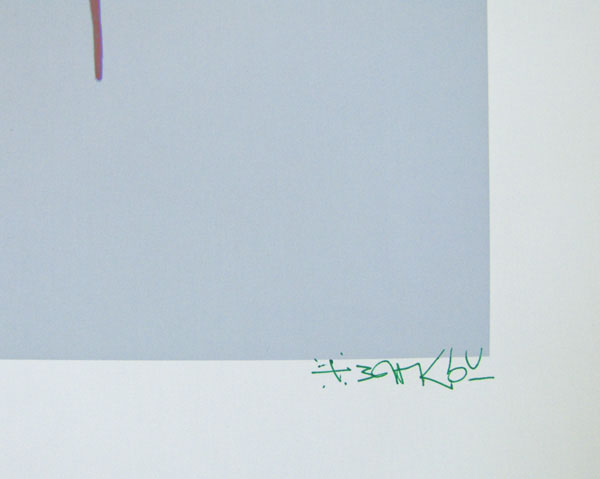 The full listing is on eBay here, and remember this is a total one off Banksy print, and is being sold for a very good cause so if you can spread the word.
As I type bidding is currently up to £7,701  and there is over 24 hours to go.

There are also a number of other pieces up for auction all in aid of the Rowday cause, check them out here.
More details of the project can be found on the Steal From Work site.
UPDATE: Final sale price was £8,233.00.