Banksy's been quiet of late by his standards, but that silent spell might have been broken over in Portland, US.  Either that or there's a very accomplished impostor at work, judge for yourself ..
Most notably, there's this blue rain NOLA that just went up.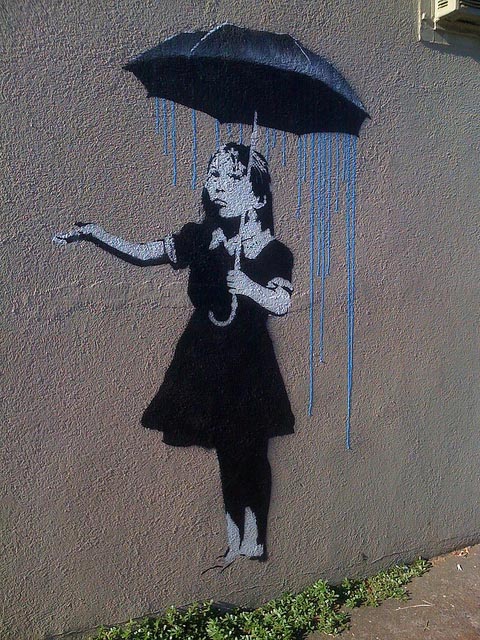 This photo was taken by Tim F.S. Brown, who spotted it at SE 12th & Stark in Portland.
There are a couple of things that suggest this isn't authentic.  Firstly, it would be unusual for Banksy to revisit a piece that originally had a very location specific message.  NOLA first appeared in New Orleans of course, in the wake of Hurricane Katrina, and the image went on to be one of Banksy's most desirable prints.  The composition is a little off too – she appears to be floating.  But then there are a couple of things right with it too – the rain for instance is pretty much spot on.  The stencil itself isn't perfect, lacking a bit of finesse certainly down the right side of her body, but it's well executed and rarely are Banksy street pieces 100% perfect.
And another thing, why would anyone go to so much effort to fake a piece like this?  It doesn't look like it could be cut from that wall for resale any time soon.
Anyway, here are a couple more images.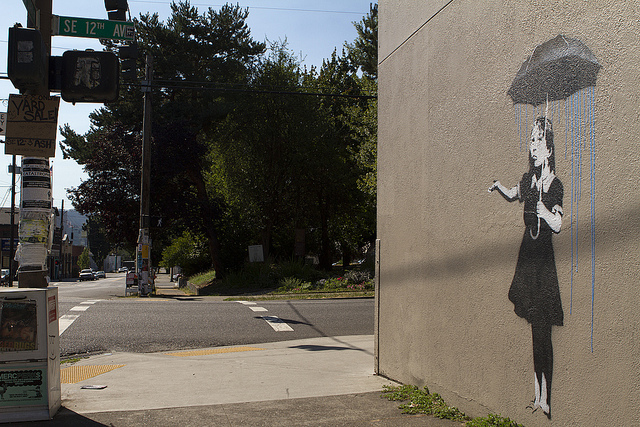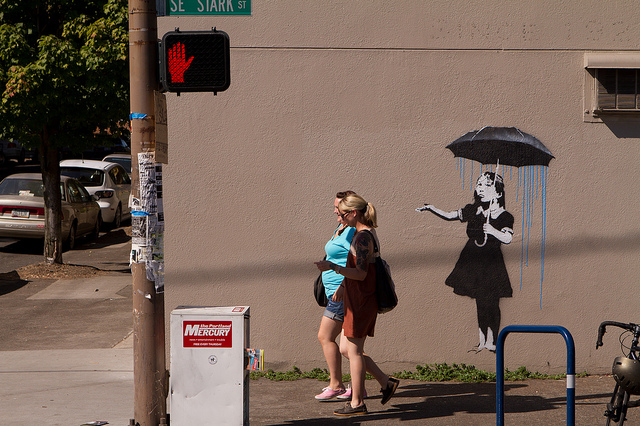 Thanks to Squid Vicious for these photos.
Too good to not be real?  Shameless rip off?  If nothing else, taking into account the 'What the fuck is my street art strategy' meme, it's certainly a bit of a coincidence either way.
Feel free to share your thoughts in the comments.