Almost as soon as reports of a new Banksy in Hastings came in, local observers feared it could be victim of the buff of Hastings Borough Council.  Well worry not.  Hastings Observer reports that the piece will be granted a reprieve:
Councillor Jay Kramer, deputy leader of Hastings Borough Council, said: "I think this is great.
"I know that we have a zero tolerance policy on graffiti, and that is absolutely right. However, we have to be flexible so on this occasion I have agreed that Banksy can be an exception to our rule and can stay."
Indeed, it would be a pretty idiotic council that removed any authentic Banksy in this day and age.  So now, all Hastings has to worry about is the piece being defaced by other writers (incidentally, that process has already begun with the addition of the letters 'ICF' above the piece).  What are the odds on a Team Robbo contingent making a coastal road trip at this point?  Before that inevitably happens, here are some more detail shots.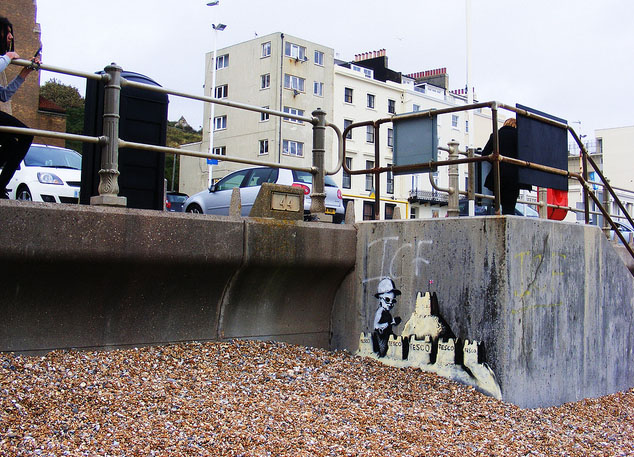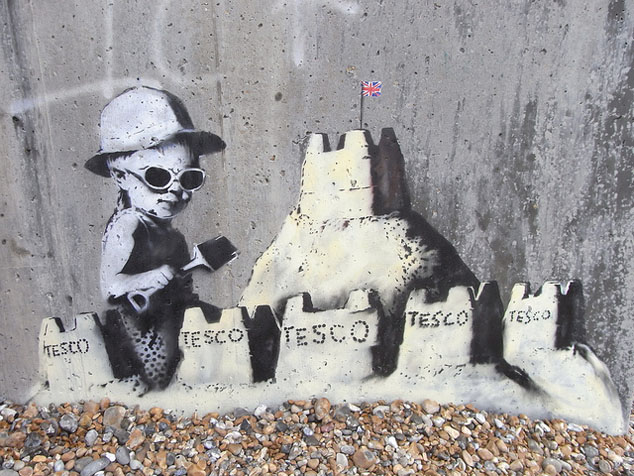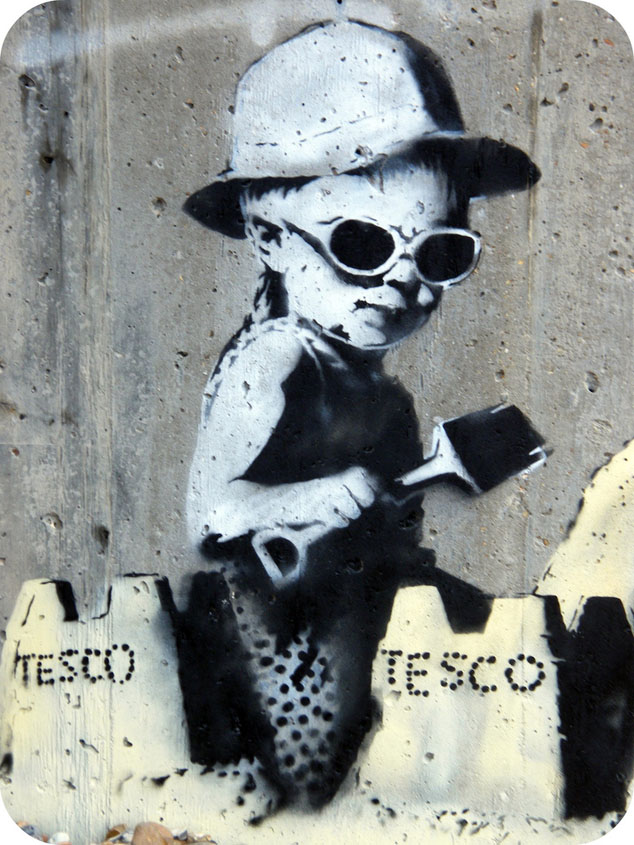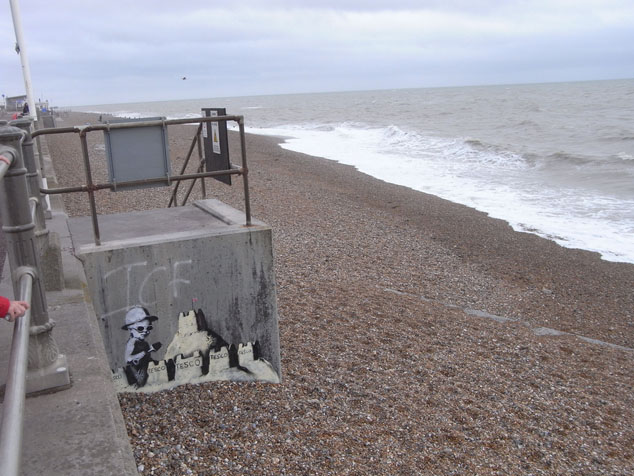 Photo credits from top to bottom: Jude Hutchings, Emma Byrant, the lonely villein and Emma Byrant (again).
If you want to go check out the newest Banksy street art in Hastings for yourself, its location near Marine Court, on the beach below St Leonards Parish Church.  Enjoy.