Banksy's Christ With Shopping Bags print was originally released in 2004, and ranks as one of the lowest edition Banksy prints.  Just 82 prints of this edition exist, all of which were signed.


•  82 – Signed


50x70cm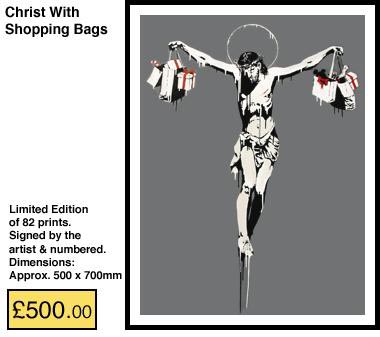 Note the original primary price – these are now one of the highest priced Banksys on the secondary market.


Have a picture of your framed Christ With Shopping Bags you'd like featured on the site?  Click here for submission details.


Kate Moss | Sale Ends | Festival | Rude Copper | Soup Cans