The Banksy print Donuts saw an online lottery release system for the first time. Released in two flavours, Chocolate and Strawberry (Brown and Pink), it was an edition of 299 of each colour, all of which were signed.


• 299 Strawberry – Signed
• 299 Chocolate – Signed


76x56cm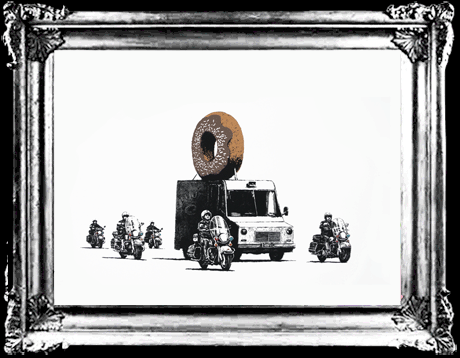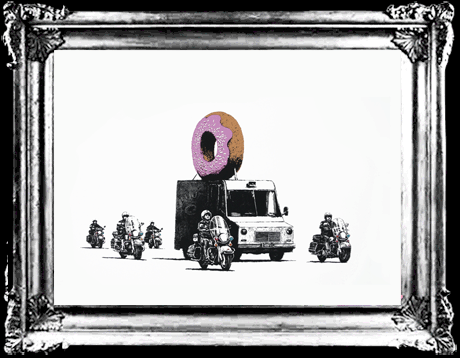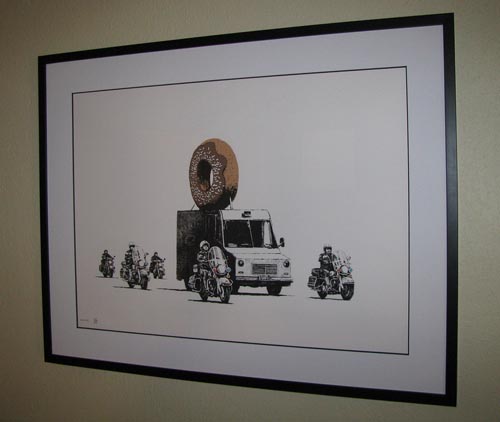 The Chocolate edition of Donuts, framed.  Originally uploaded by spaceman7 here.


Donuts first appeared in public in the form of this canvas in Banksy's Summer Show at Bristol City Museum in 2009.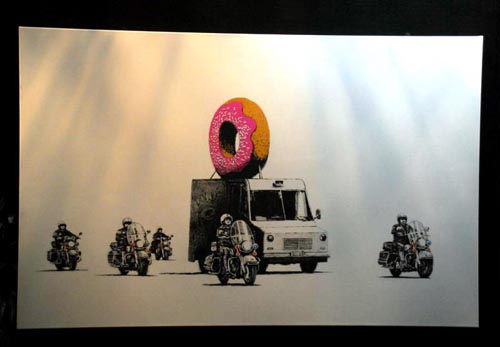 Originally uploaded by kriebel here.


No Ball Games | NOLA | Very Little Helps | Flags | Stop and Search