The Banksy print Festival (sometimes known as Destroy Capitalism) is a rare thing indeed – only 100 of this print were ever put up for sale back in 2006 at Banksy's LA show Barely Legal.  These were printed by Modern Multiples, and as with Sale Ends, but unlike the rest of the LA Edition (Grannies, Trolleys, Morons and Applause), an official UK release never surfaced.  The print is numbered out of 500, but only 100 were ever sold.
There are a limited number of signed prints in circulation (low edition numbers and proofs),  but these never went on general sale.


• 100 LA Edition – Unsigned


56×76cm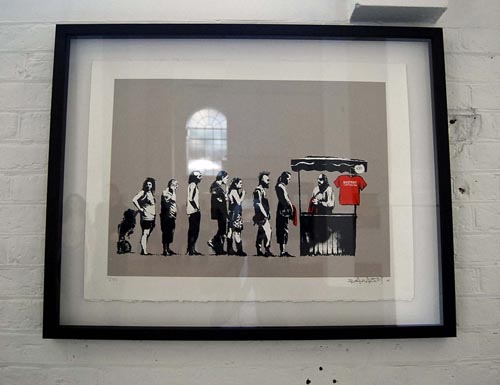 One of the rare signed Festivals.  Originally uploaded by maggie jones here.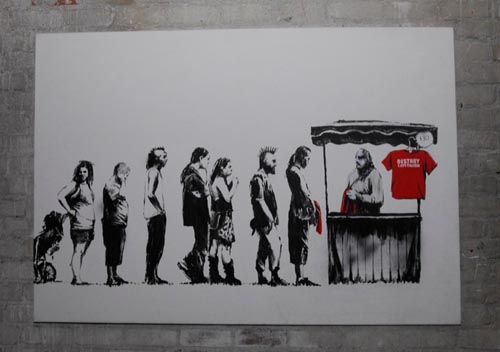 From Barely Legal, 2006, originally uploaded by BitBoy here.