Gangsta Rat was one of a series of Banksy prints depicting his most iconic character, the rat in various forms.  Released in 2004, there were a total of 500 prints, 150 of which were signed.


• 150  – Signed
• 350  – Unsigned


50x35cm


Screen shot from circa 2005, by which time the signed edition had sold out but there were still unsigned available.


If you have a framed Gangsta Rat you'd like featured on this page, feel free to get in touch.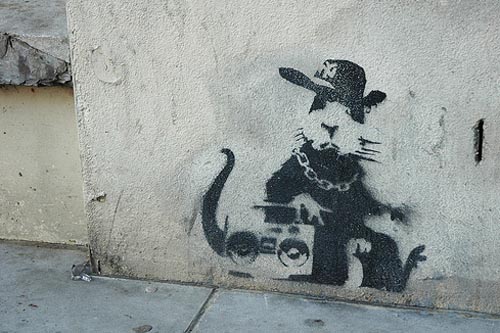 Farringdon, London.  Image from sugart.


There a few variations of Gangsta Rat on canvas.  This one was up for auction at Bonhams in 2009.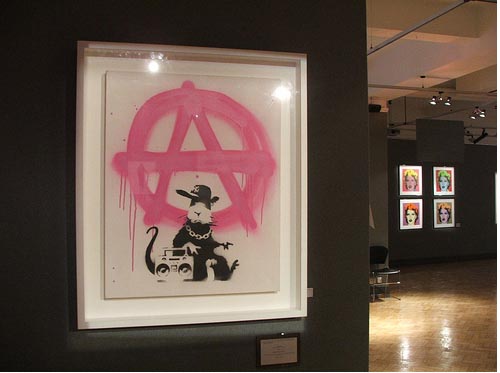 Image courtesy of s.butterfly.


Because I'm Worthless Rat | Radar Rat | Welcome To Hell Rat | Get Out While You Can Rat | Love Rat