The Banksy print Girl With Balloon ranks as one of his most desirable to date.  Originally released in 2004, 150 of these prints were signed, and another 600 were unsigned.


• 150 – Signed
• 600 – Unsigned


50x66cm


(Price shown for this was for the unsigned version.)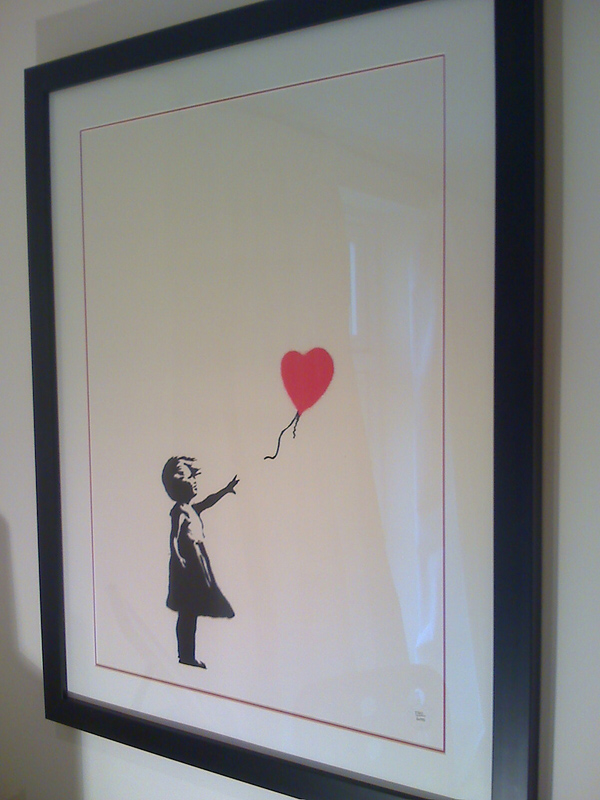 By yapsey.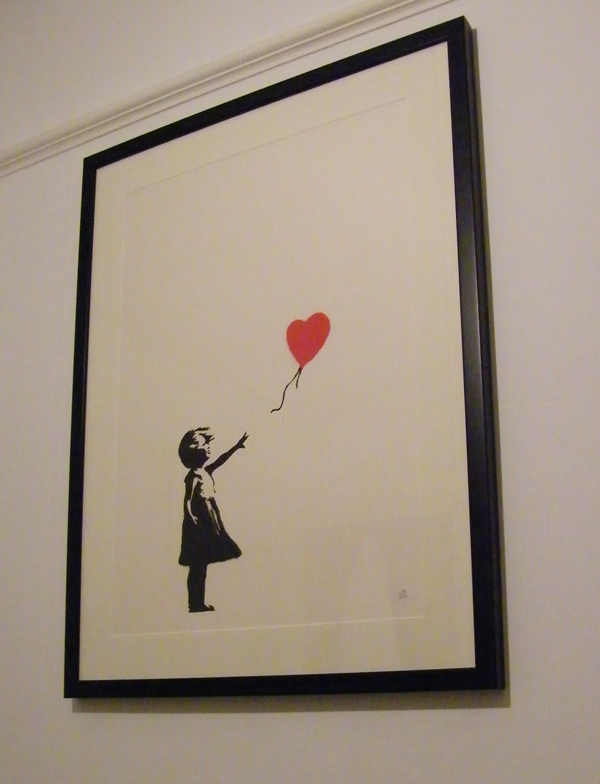 Courtesy of the lonely villein.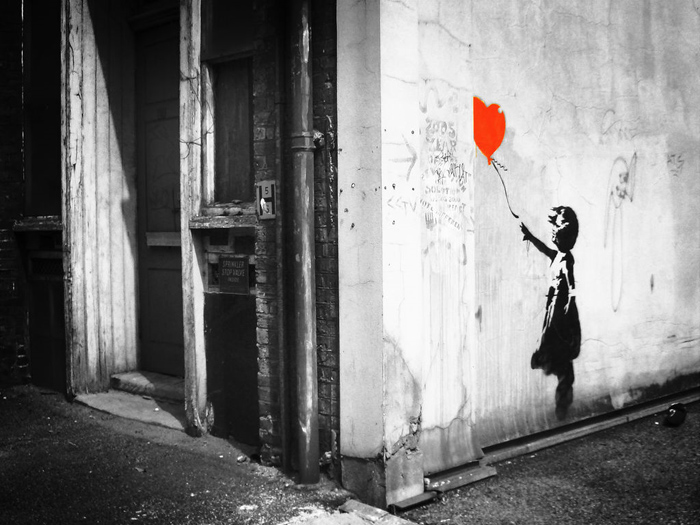 By Michellevan4sen.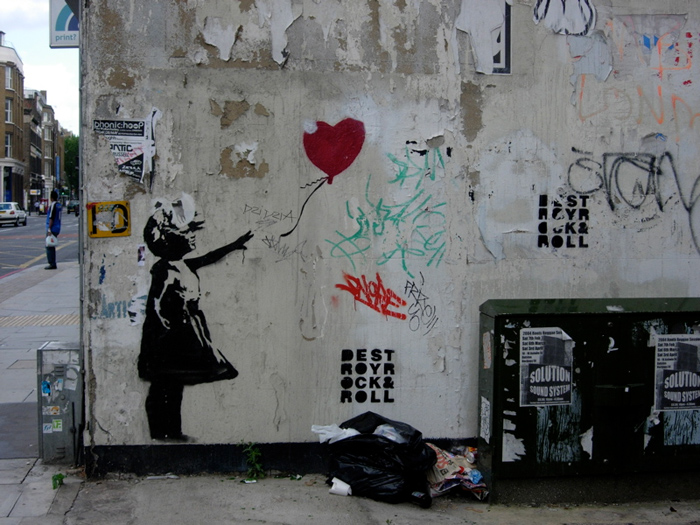 By distantbombs.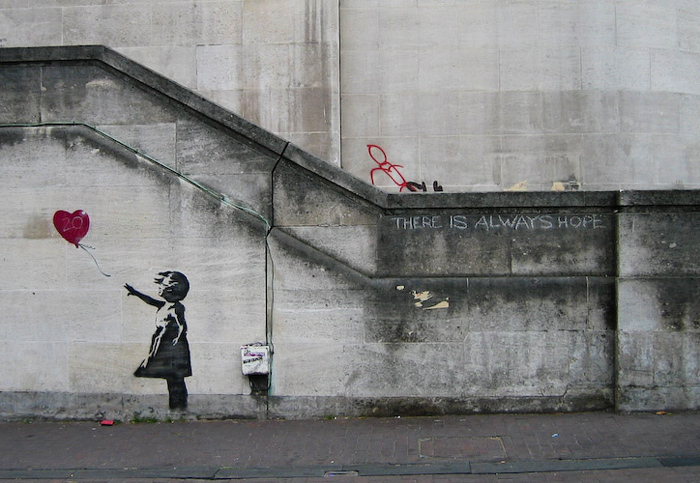 By DropStuff.


Girl With Balloon came in a few different forms on canvas, including numbered editions, one offs and diptychs.  Here are a few of them, starting with the original POW image of the editioned canvas circa 2004.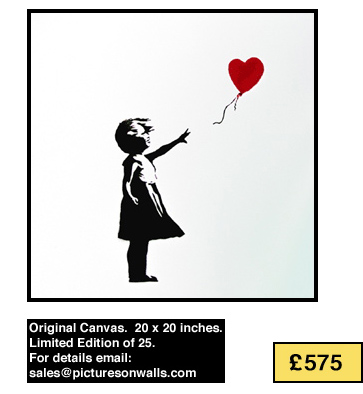 The Girl With Balloon canvas below is from Barely Legal, 2006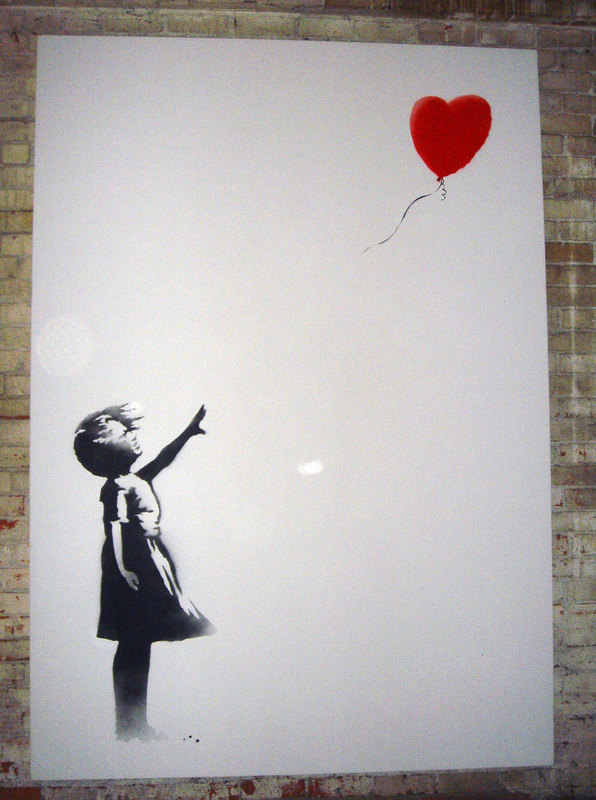 By jimmy gao.
And the diptych Girl With Balloon canvas, seen here framed: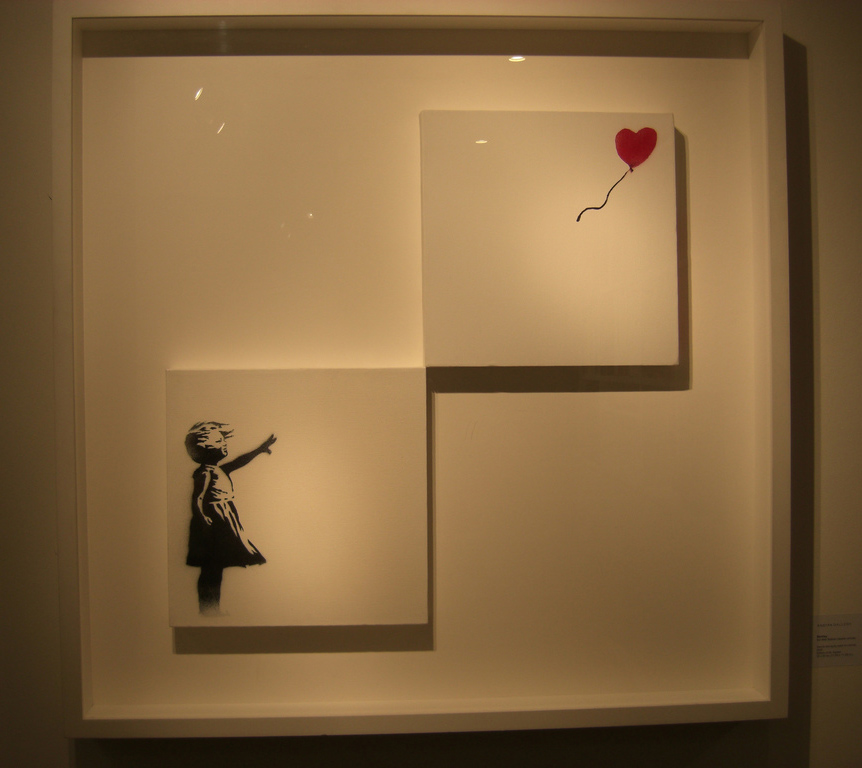 Photo by JOHN19701970.


Love Is In The Air | Kate Moss | NOLA | Very Little Helps | Radar Rat