The Banksy print Golf Sale was originally released in 2003 as a total edition of 750 prints.  150 Golf Sale prints were signed, while the remaining 600 were unsigned.


• 150 – Signed
• 600 – Unsigned


49.2×34.5cm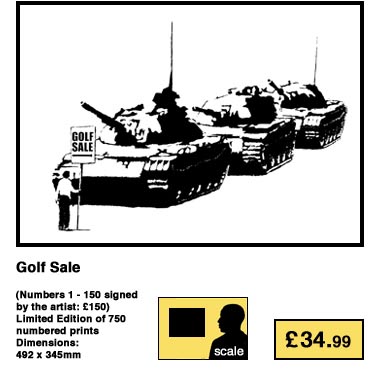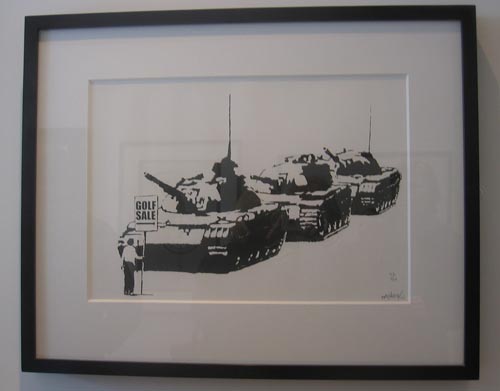 A signed Banksy print Golf sale, image courtesy of inthephotobooth.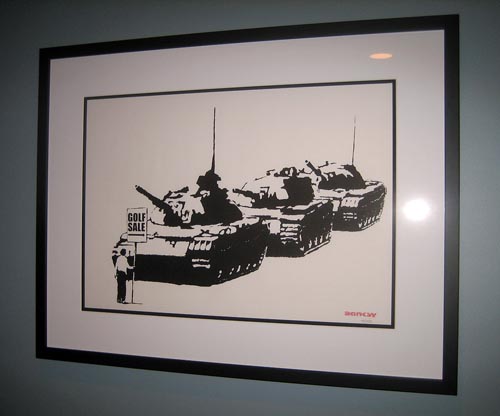 Image courtesy of rklimek.


HMV | Turf War | Rude Copper | Laugh Now | Bomb Hugger | Christ With Shopping Bags | Monkey Queen