Along with the rest of the LA Edition, the Banksy print Grannies first saw a release for sale in 2006 at Barely Legal in the form of 100 unsigned prints (but numbered out of 500), and there are a limited number of signed prints from this edition in circulation (low edition numbers and proofs),  but these never went on general sale.  These were printed by Modern Multiples.
Later that year saw a UK POW release in the form of 150 signed, and 500 unsigned prints.


• 100 LA Edition – Unsigned
• 500 POW Edition – Unsigned
• 150 POW Edition – Signed


56x76cm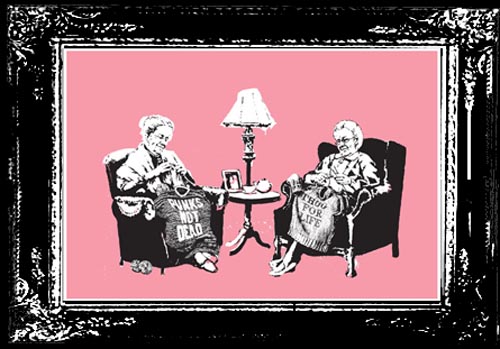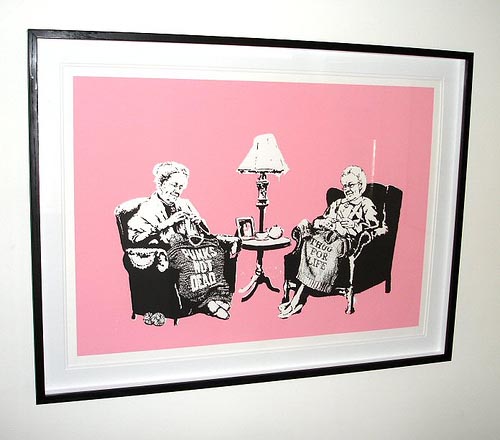 Originally uploaded by Andy'77 here.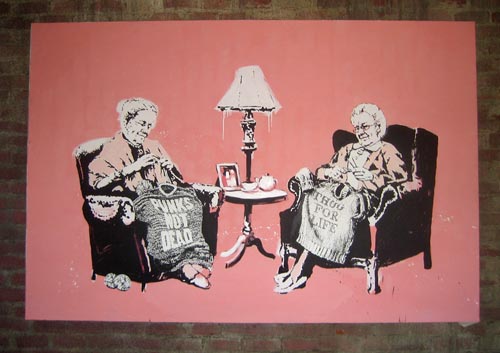 From Banksy's LA show Barely Legal in 2006, originally uploaded here.