Banksy's HMV print was originally saw a release in 2003.  Along with Turf War, Monkey Queen and Golf Sale, it's amongst the smallest of Banksy prints released.  HMV was an edition of 750 prints in total, 600 of which were unsigned.


• 150 – Signed
• 600 – Unsigned


49.2×34.5cm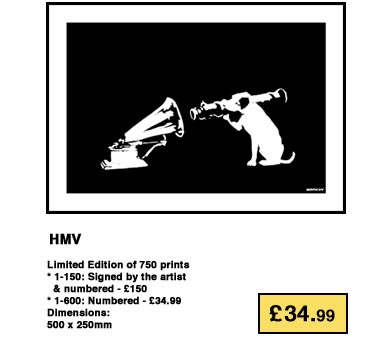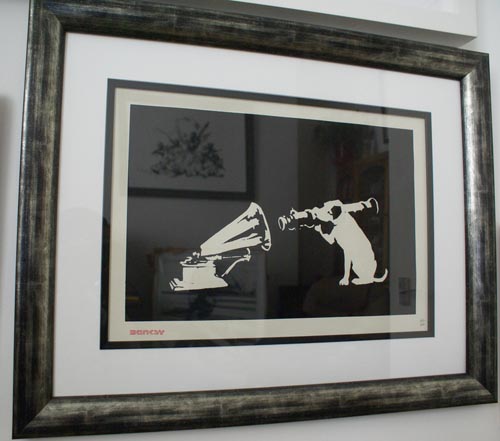 Image originally uploaded by richardgavens.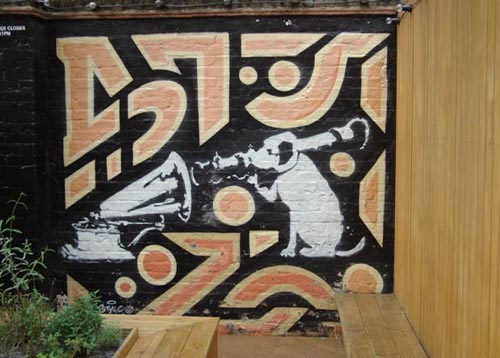 Image courtesy of MaloySA.


Turf War | Bomb Hugger | Golf Sale | Monkey Queen | Love Rat | Wrong War | Bomb Middle England