The Banksy print I Fought the Law was originally released in 2004 in both signed and unsigned versions.  500 of the edition were unsigned, and 150 were signed.


• 150 – Signed
• 500 – Unsigned


70x70cm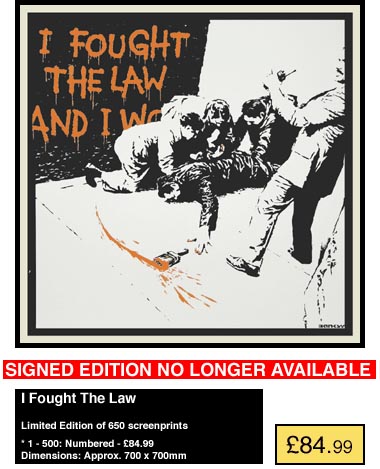 Screenshot from 2005, by which time the signed edition had sold out but there were unsigned still available.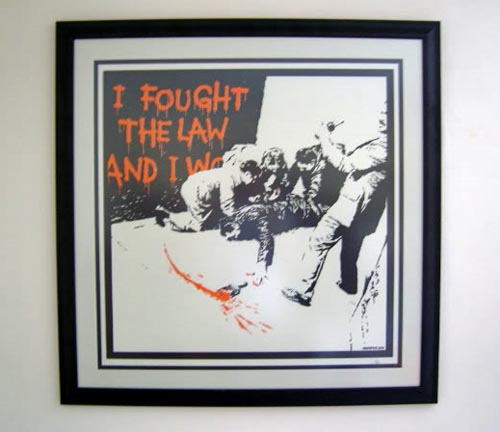 Image courtesy of jeyku, originally uploaded here.
There were a few variations in colourways of I Fought the Law in the form of APs.  All Banksy APs are signed.  Below is a red version in the frame from an edition of only 8.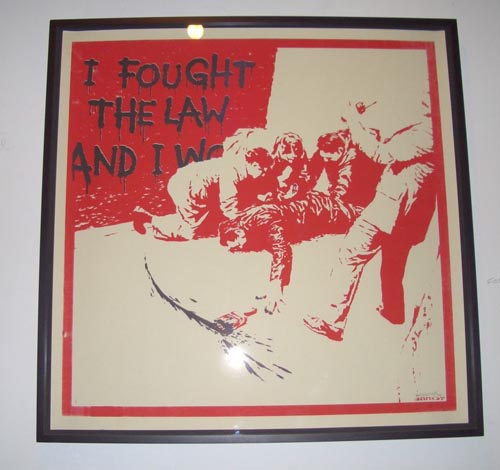 Originally uploaded by negs26 here.


Jack and Jill | Napalm | Happy Choppers | Have A Nice Day | Rude Copper | Laugh Now