Of all the Banksy prints released, Kate Moss has to rank as one of the most desirable; it's consistently seen the highest auction records for Banksy prints.  A set of 6 sold for £50,400 back in 2006, at the time an all time for Banksy prints.  Then at the peak of the market in early 2008, a single Kate Moss print from the original edition sold for £96,00 at Bonhams.
Fast forward a year to February 2009 and a set of 6 Kate Moss prints failed to sell by not reaching their £100,00 reserve,  reflecting the downturn in the art market as a whole during this period.  But perhaps the real story this time was how a set of 6 prints that had a primary asking price of between £9k-£12k when they were released in 2005, had a six figure reserve at a major auction house  just over three years later.
Kate came in two different forms, starting with the original version which was an edition of 50.  This was followed by the colourways edition, a set of 6 different colour combination Kates, of which there were 20 of each, making 120 prints in total for this edition.  (There were further 12 Artist's Proofs of the colourways edition, and 5 of the original colour edition on canvas.)  All were signed.


• 50 Original Colour Edition – Signed
• 20 x 6 Colourway Edition (120 prints in total) – Signed


70x70cm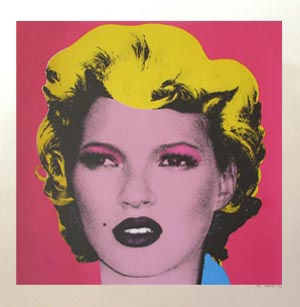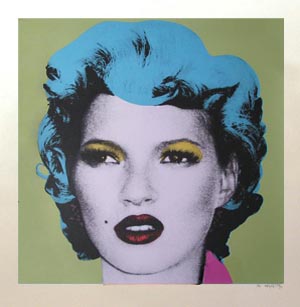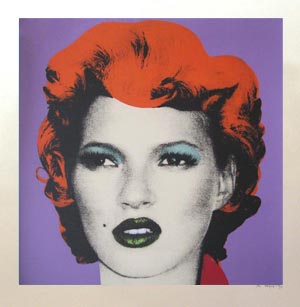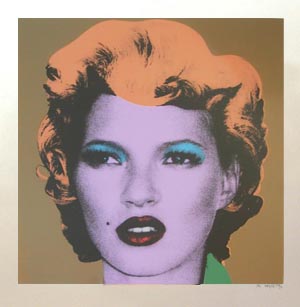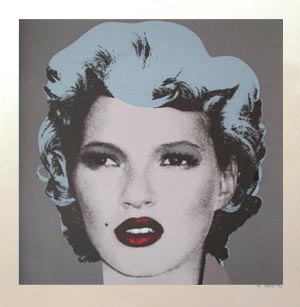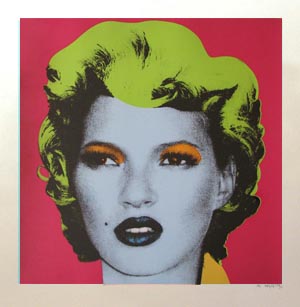 From the original edition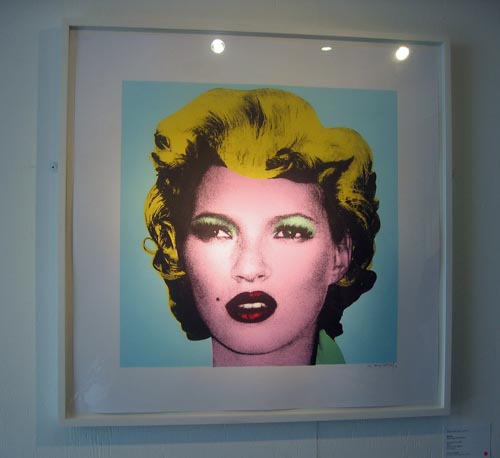 Originally uploaded by inthephotobooth here.
From the colourway edition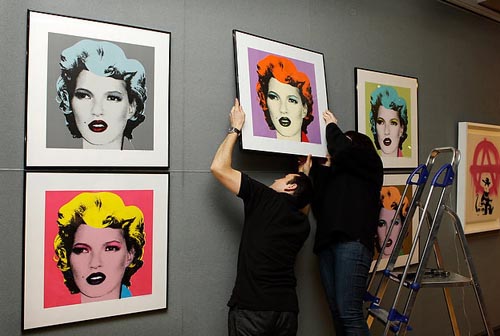 Bonhams, 2009.  Originally uploaded here.


Soup Can | NOLA | Sale Ends | Girl With Balloon | Monkey Queen | Pulp Fiction