Laugh Now was released in 2003, as an edition of 750 total.  150 of these prints were signed.


• 150 – Signed
• 600 – Unsigned


50x70cm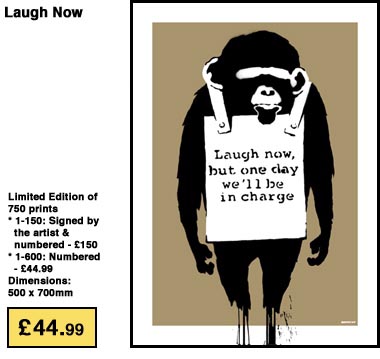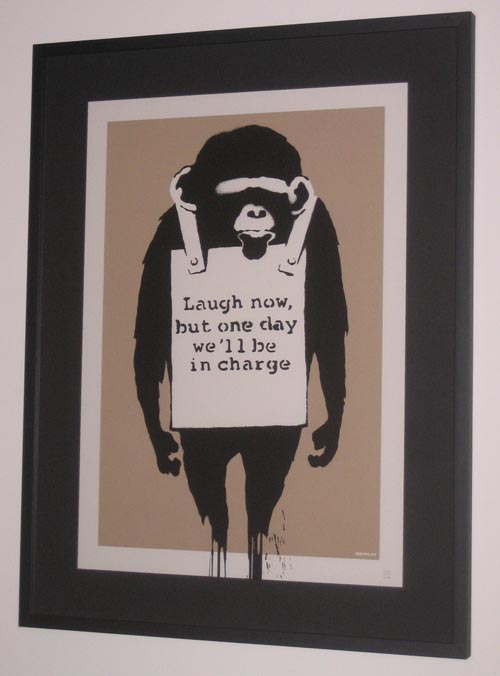 By rklimek.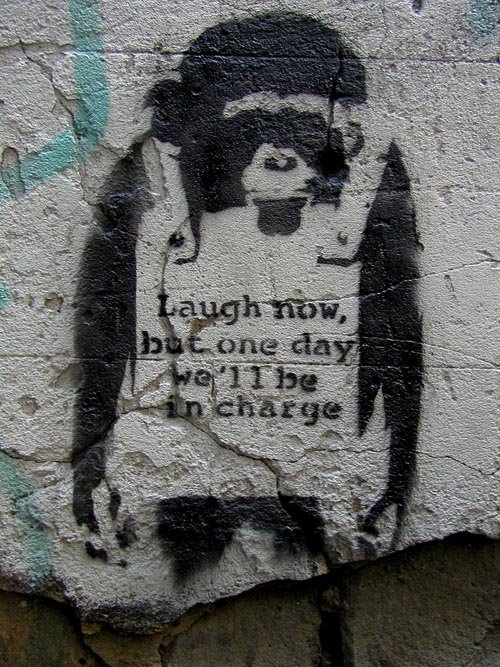 From banksy.co.uk.


Original canvases of Laugh Now came in a variety of forms, including this version from Barely Legal, 2006.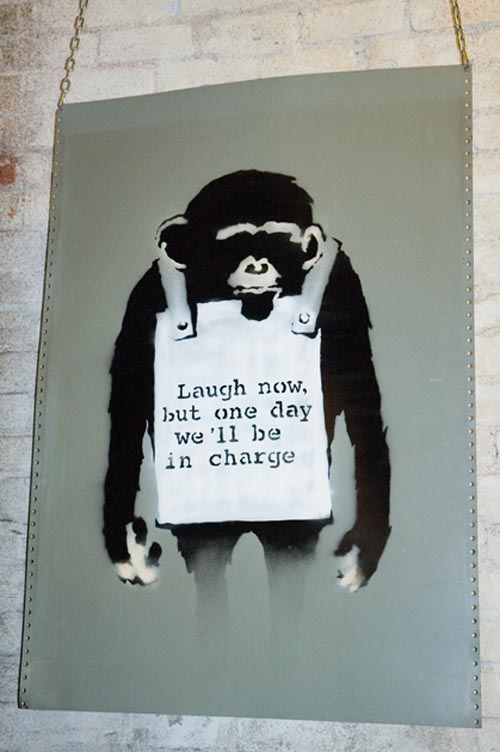 Photo courtesy of ashleyniblock.


Monkey Queen | Bomb Hugger | I Fought The Law | Turf War | Soup Cans | Pulp Fiction