Banksy's Napalm print (sometimes known as Can't Beat That Feeling) was originally released in 2004. A total edition of 650 prints, 150 were signed and the remaining 500 were unsigned. There were a further few different Artist Proof colourways released.


• 150 – Signed
• 500 – Unsigned


50x70cm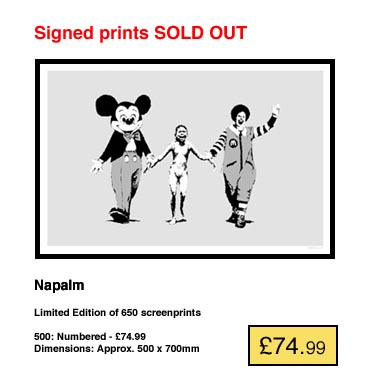 Image from circa 2005, by which time the signed prints had sold out but unsigned remained.


Originally uploaded by readerswives.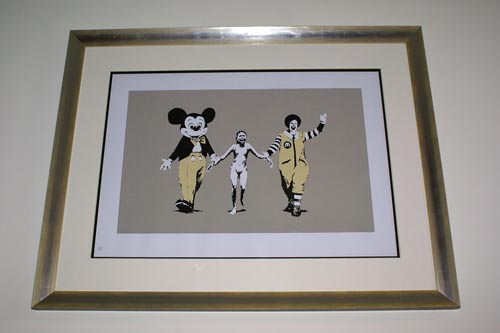 Originally uploaded by richardgavens.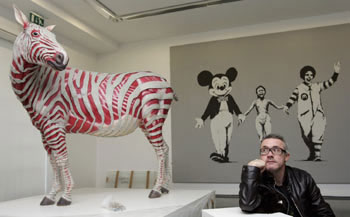 In the hands of Damien Hirst, this original Banksy Napalm canvas appeared as part of Hirst's private collection exhibition in 2006.


Wrong War | Get Out While You Still Can | NOLA | CND Soldiers | Grin Reaper | Bomb Hugger