No Ball Games is the latest print release from Banksy, coming right at the end of 2009.
The print was released in two different colours – grey and green, and with two different methods. The grey print was released from POW in person (meaning an all night queue was in order if you wanted a chance of picking one up), while the green edition was released via an online lottery system. There were 250 of each colour No Ball Games, all of which were signed.


• 250 Grey – Signed
• 250 Green – Signed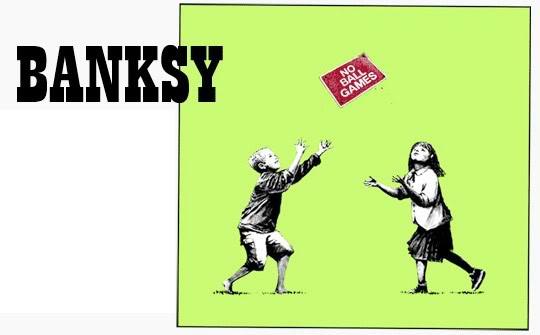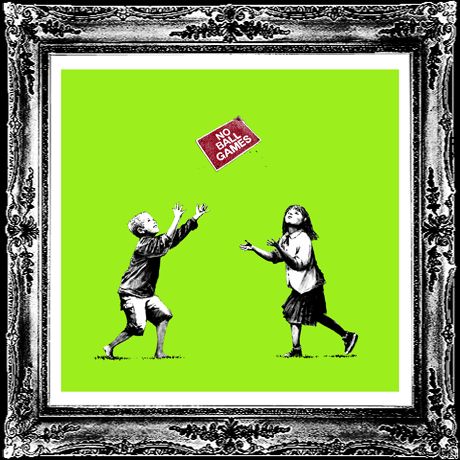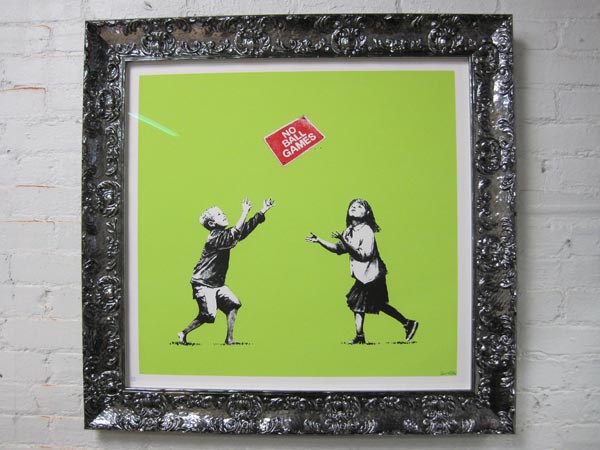 Photo courtesy of Trinity Framing.


Banksy's No Ball Games has come in various different incarnations on canvas before it was released as a print.
It's first public appearance came as part of Banksy's LA Barely Legal show in 2006 – different from versions that appeared later.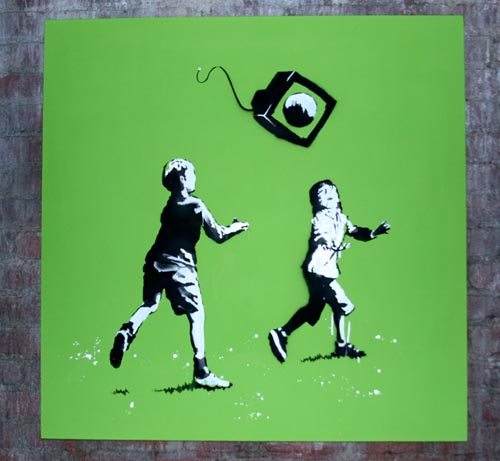 Originally uploaded by dog byte here.
Another variation appeared publicly in early 2009 at the "Urban Art" sale by Dreweatts.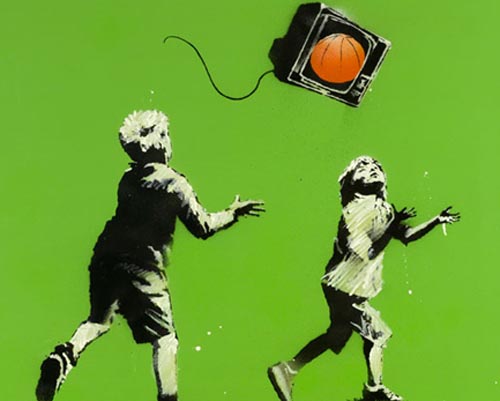 Via
From 2009's Banksy Vs. Bristol Museum show came a canvas version that started to closely resemble the final print release.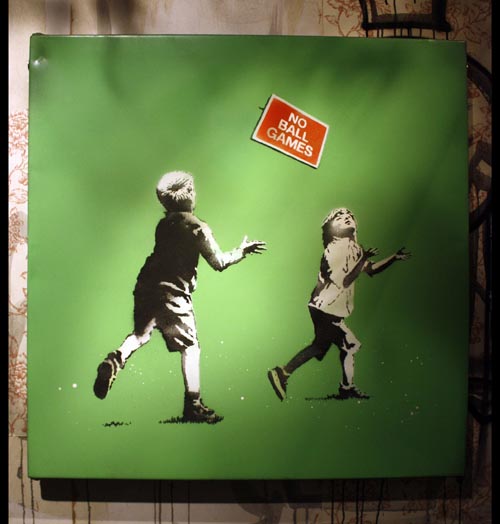 Originally uploaded by JasonBlait here.
Finally, as part of POW's Fiesta Resistance Show in Decemeber 2009 came the canvas version that went on to be directly translated into print form.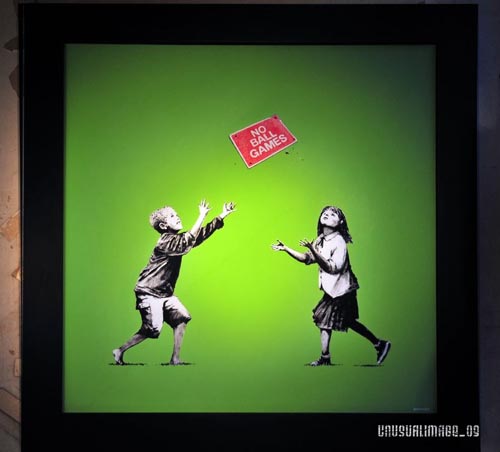 Image courtesy of unusualimage, originally uploaded here.


In 2009, No Ball Games appeared on the streets of London (Tottenham High Road to be precise).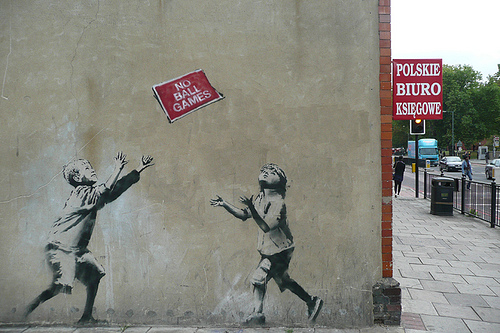 Originally uploaded by paulo nine-o here.


NOLA | Donuts | Very Little Helps | Flags | Girl With Balloon | Jack and Jill