Because I'm Worthless came is part of the three Banksy Placard Rat prints released in 2004, alongside Get Out While You Can and Welcome To Hell.  There were a total 250 prints of this editon released – 175 unsigned and 75 signed (with a mixture of pink and red lettering).


• 75 – Signed
• 175 – Unsigned


35x50cm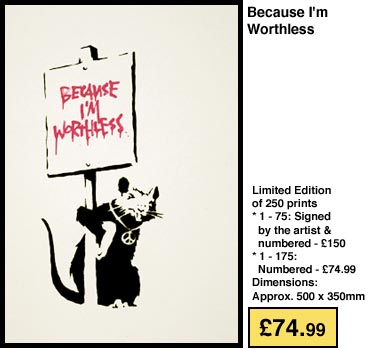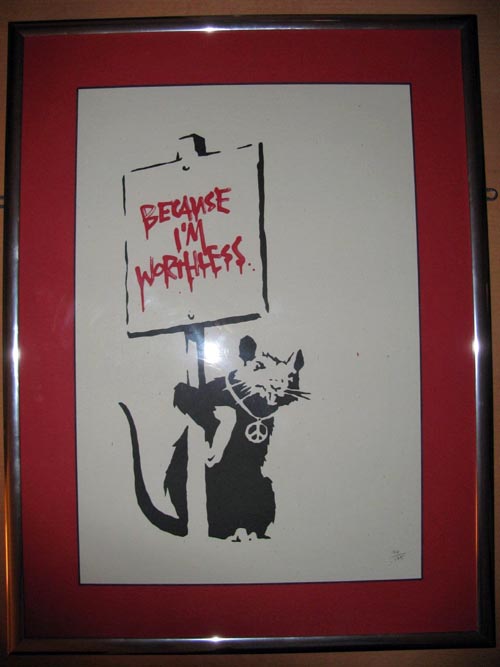 Image from eddiedangerous.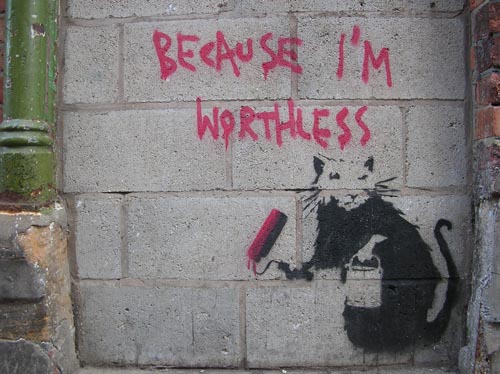 London 2005, image from mrfogger.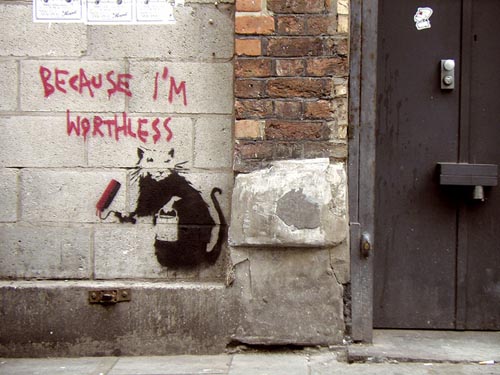 From banksy.co.uk.


Radar Rat | Welcome To Hell | Gangsta Rat | Love Rat | Get Out While You Can