Banksy's Pulp Fiction print was a limited edition of 750 prints, 150 of which were signed and the remaining 600 were unsigned.


• 150– Signed
• 600– Unsigned


50x70cm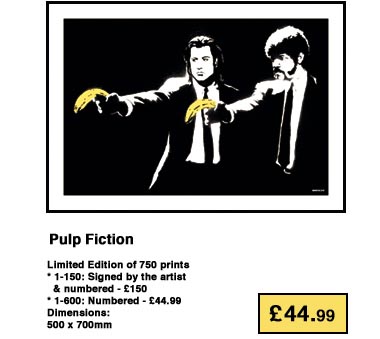 Note original primary prices, obviously print worth considerably more than that now.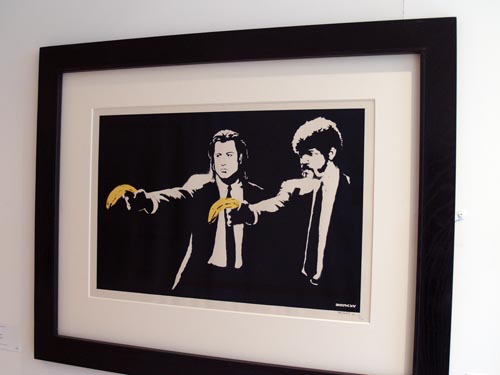 A signed Pulp Fiction in the frame, originally uploaded by Michele Massetani.


Banksy's Pulp Fiction is one of his better known early street pieces.  When Transport for London painted over the piece in Shoreditch, London back in 2007, the story made the headlines.
In it's original incarnation: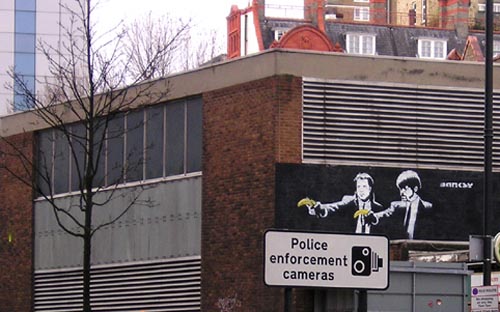 :
Originally uploaded by piers mason.
And after its remake: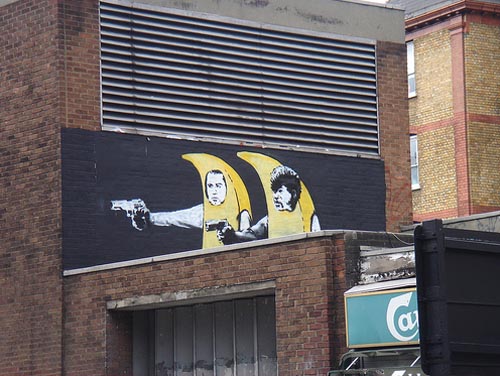 Originally uploaded by Wembley Pairs.


Radar Rat | Napalm | CND Soldiers | Flying Copper | Have A Nice Day | Turf War