Radar Rat ranks as one of the most desirable Banksy prints because it came in an extremely low edition of 75, and each and every one was hand finished.  Originally released in 2004, these were all signed.


• 75 – Signed


36x36cm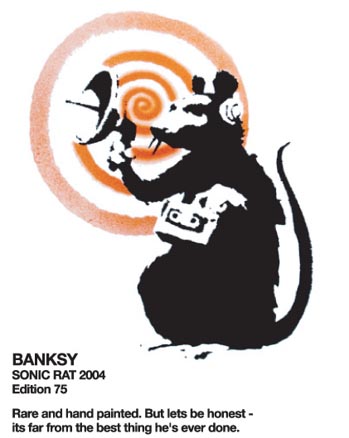 Note the print was originally referred to by POW as "Sonic Rat", but it's now more commonly known as Radar Rat.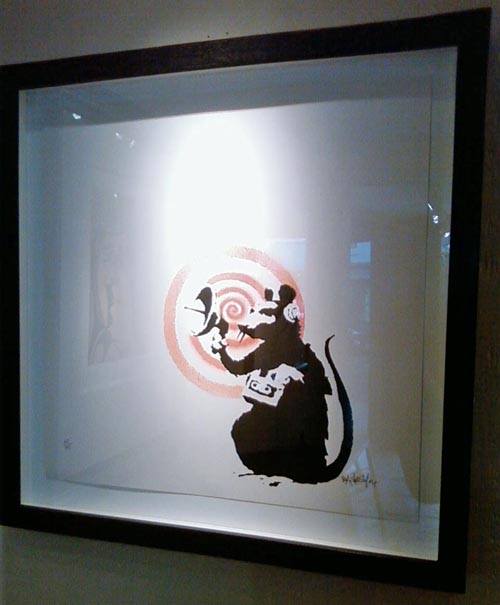 Image courtesy of eddiedangerous, originally uploaded here.
Images of Radar Rat in the frame wanted!  To submit your own to be featured on this page, feel free to get in touch.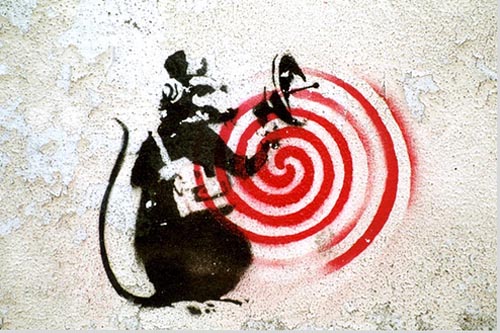 In London, off the King's Road.  Originally uploaded by smpdigital1 here.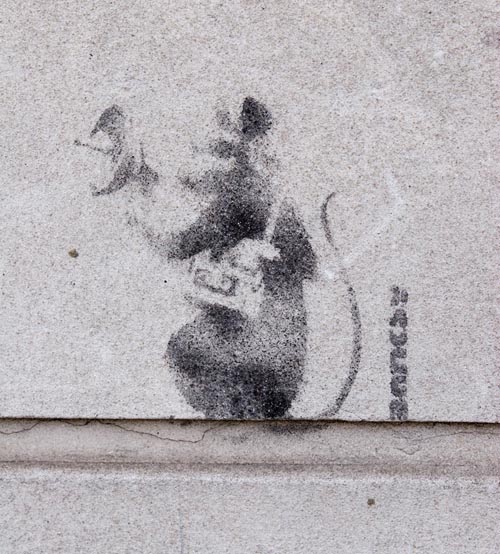 In London. Originally uploaded by Plucker here.


Love Rat | Because I'm Worthless Rat | Get Out While You Can Rat | Welcome To Hell Rat | HMV