Rude Copper was Banksy's first commercial print, released in 2002.  A total edition of 250, 50 of these prints were signed.   Approximately 30 Rude Coppers had a hand finished background too.


• 50 – Signed
• 200 – Unsigned


57x41cm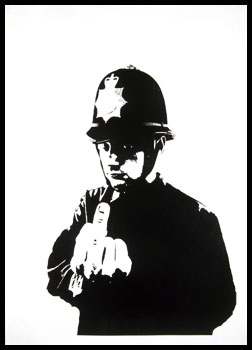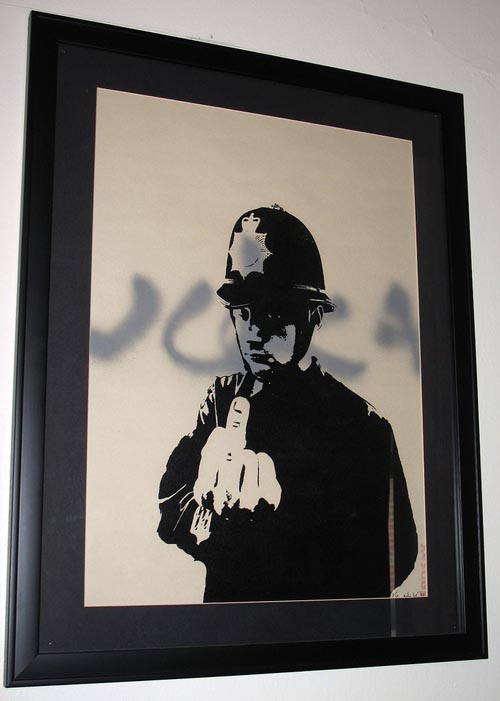 Image courtesy of jediak3.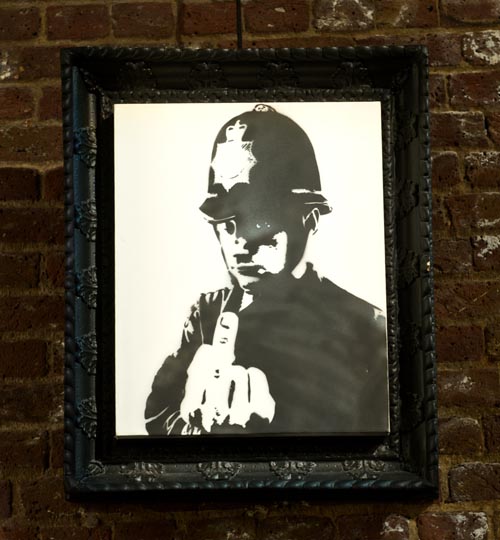 Image from the Thousands, courtesy of RomanyWG.


Flying Copper | Police Kids | Happy Choppers | Laugh Now | Monkey Queen | Queen Victoria