The Banksy print Sale Ends is amongst the rarest editions of Banksy's in existence. It only ever saw a release at the Barely Legal show in 2006, as an unsigned edition of 100 (but numbered out of 500), printed by Modern Multiples.  As with Festival, a much anticipated UK edition never surfaced.
There are a limited number of signed Sale Ends prints in circulation (low edition numbers and proofs),  but these never went on general sale.


• 100 LA Edition – Unsigned


56×76cm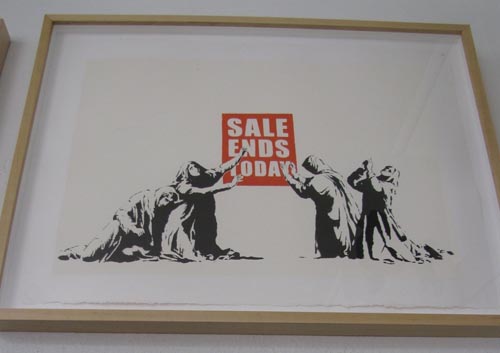 Via Arrested Motion.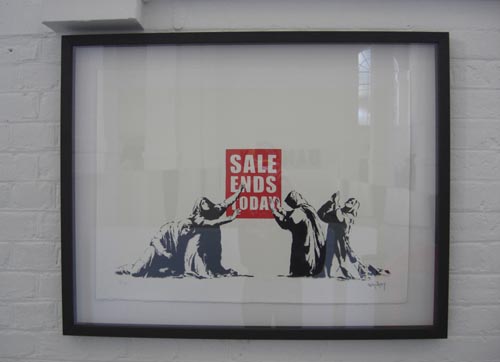 Originally uploaded by JOHN19701970 here.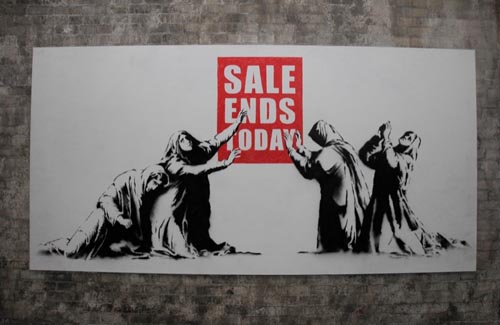 From Banksy's LA show Barely Legal in 2006, originally uploaded by BitBoy here.