The Banksy print Very Little Helps was released as part of POW's Open Weekend in Decemeber 2008.  The release was a lottery system, with visitors being offered the chance to buy tickets (in aid of Sightsavers International) for a chance to buy the print.  Edition of 299, all of which were signed.


•  299 – Signed


• 37.4×50.6cm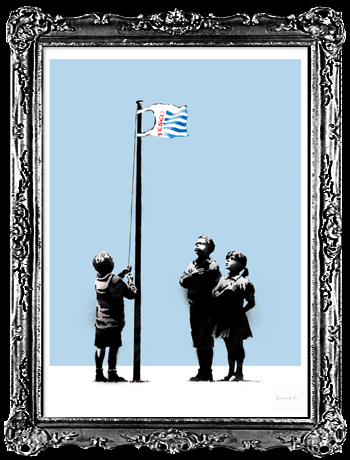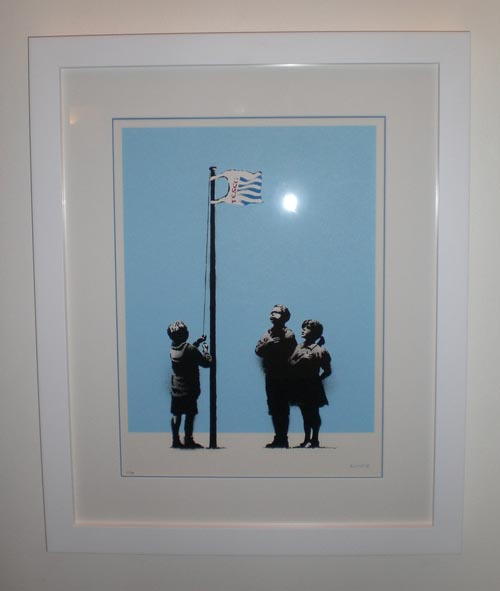 Originally uploaded here.


Before it was released as a print, Very Little Helps appeared on Essex Road, London in mid-2008.
.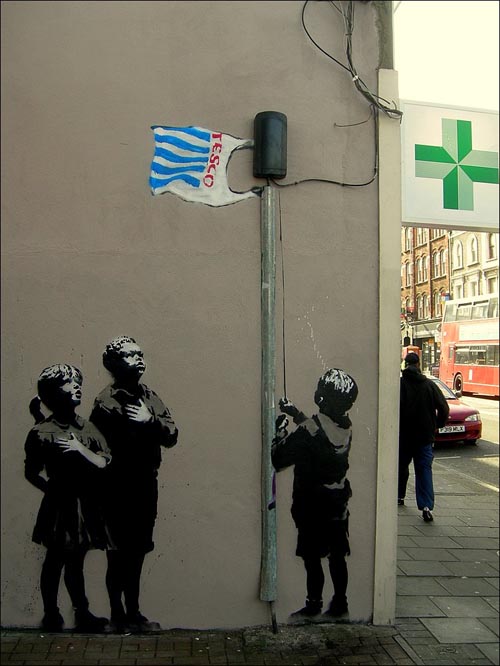 Originally uploaded by Herschell Hershey here.


NOLA | Flags | Trolleys | Stop and Search | Donuts