The Banksy print Virgin Mary (sometimes known as Toxic Mary) was originally released in 2003, and was a total of 750 prints.  150 of these were signed, and 600 were unsigned.


• 150 – Signed
• 600 – Unsigned


50x70cm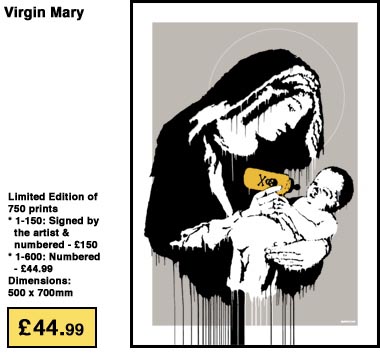 Have a photo of a framed Virgin Mary you'd like displayed on this page?  Click here to submit it.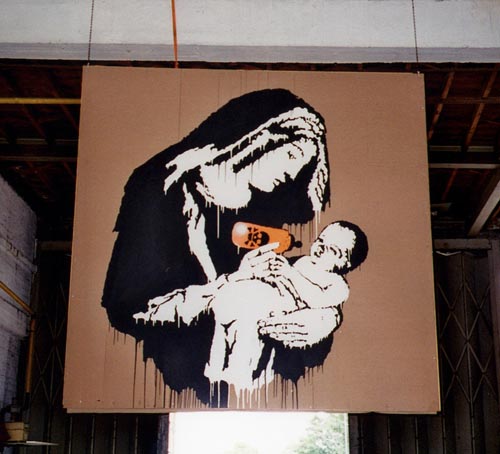 From Banksy's Turf War Show in London, 2003.  Image courtesy of smallritual.


Christ With Shopping Bags | Pulp Fiction | Queen Victoria |  Girl With Balloon | Have A Nice Day